It's time for a better you

Our best-seller, the NGX 2 week Starter Pack. Get an introductory £60 off for a limited time only.
Learn how to improve your health and fitness through nutrition
Discover what your personal nutrition should ideally look like for your genes and body type with this comprehensive genetic test and report.
Convenient, personalised nutrition for achieving better health and fitness outcomes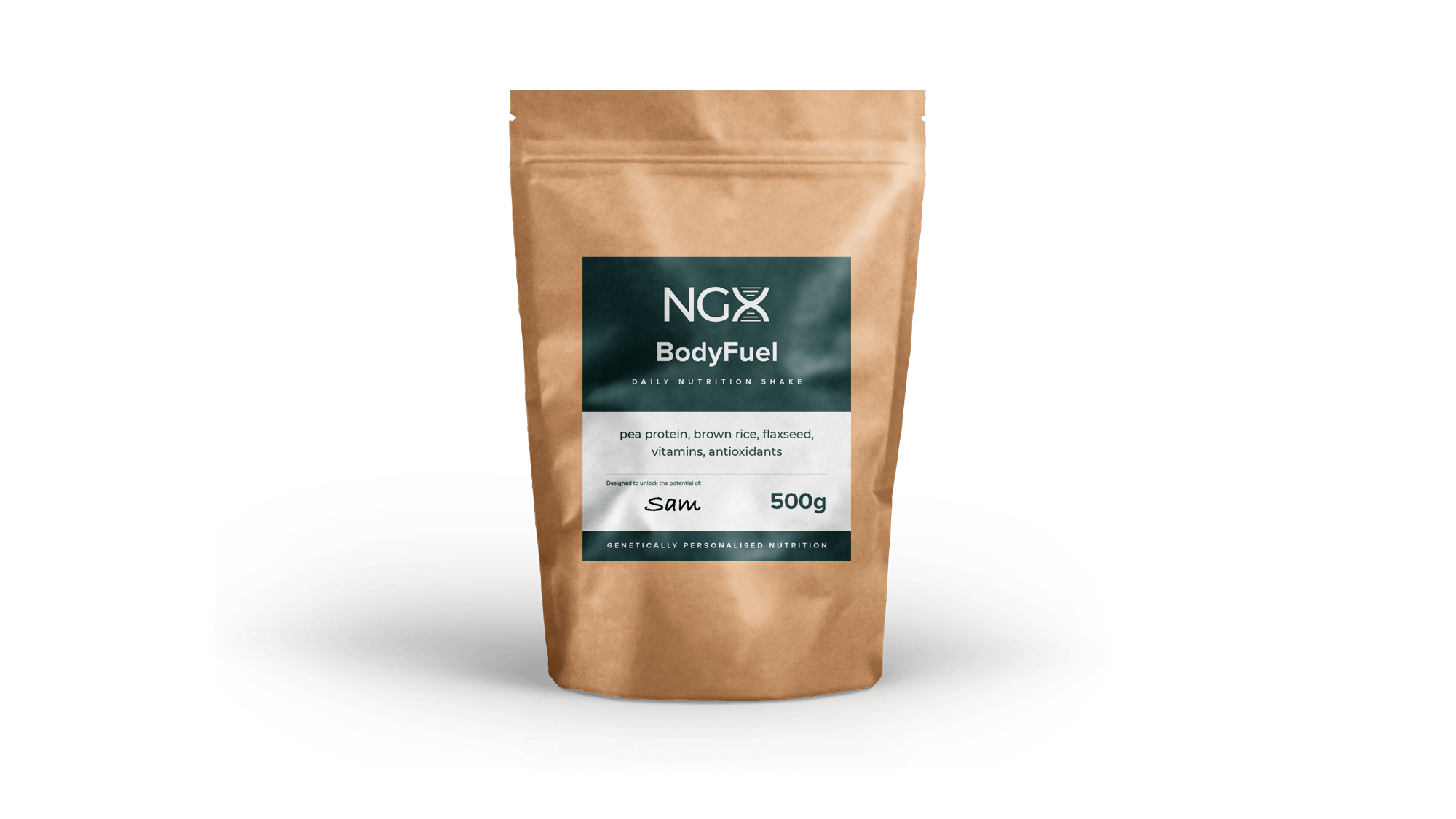 NGX BodyFuel is your high protein, low carb genetically personalised meal replacement for customers who have already taken their genetic test.
The fastest way to an enhanced you!
Our best seller. The Starter Pack contains everything you need to get going on NGX - your DNA Nutrition test + 1 month supply of nutrition
Maximise results with this BodyFuel + PowerPack combo
The NGX 1-month bundle is for those who have completed their genetic test and contains a 1 month supply of NGX BodyFuel, PowerPack and Flavour