Take NGX anywhere with this classic MixMaster shaker - the perfect accompaniment to NGX nutrition products.
At 700ml, the shaker is a perfect size for mixing single or double scoops of NGX with your preferred choice of liquid.
The shaker is leak proof, dishwasher friendly and contains a mesh mixing grill to keep your NGX smooth and lump free.
Mix with nearly any cold liquid or in with food. Let George walk you through how to build an NGX shake in a few easy steps.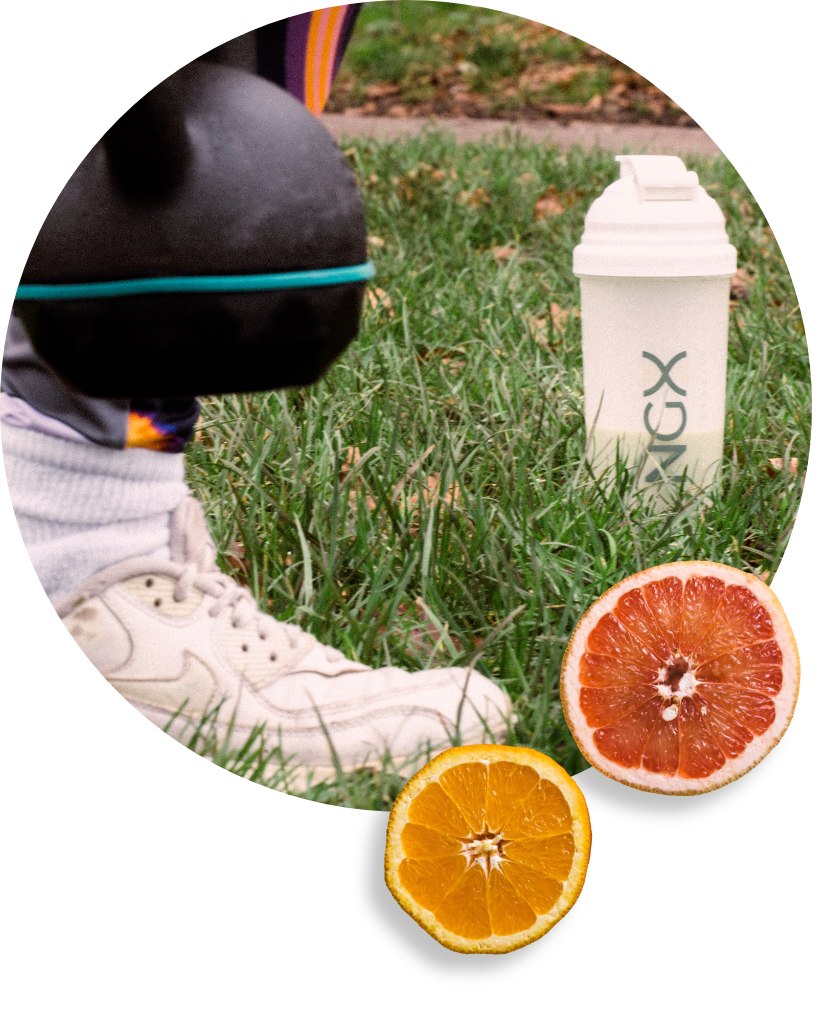 Pour desired amount of milk, water or juice using the ml scale etched into the side of the bottle. For a single 35g scoop of NGX, we recommend 250ml or 500ml for a double scoop.
Add in the powder and flavour then shake. Approximately 7-8 shakes usually makes perfect, clump-free and smooth drinks.
Please note: This shaker is not designed to transport liquids, only to mix for a smooth consistency immediately before consumption.
Follow Us On Social Media
Your privacy is important to us
Data privacy is important. We handle and process your data responsibly and do not share or sell your personal data to any third parties that are not an essential part of our supply chain for providing genetically personalised products and services to you.
You can read our full privacy
policy here.
We are confident that you will love NGX and experience real gains and benefits from using our products. However, if after 30 days you are not satisfied, we will give you your money back. No questions asked.