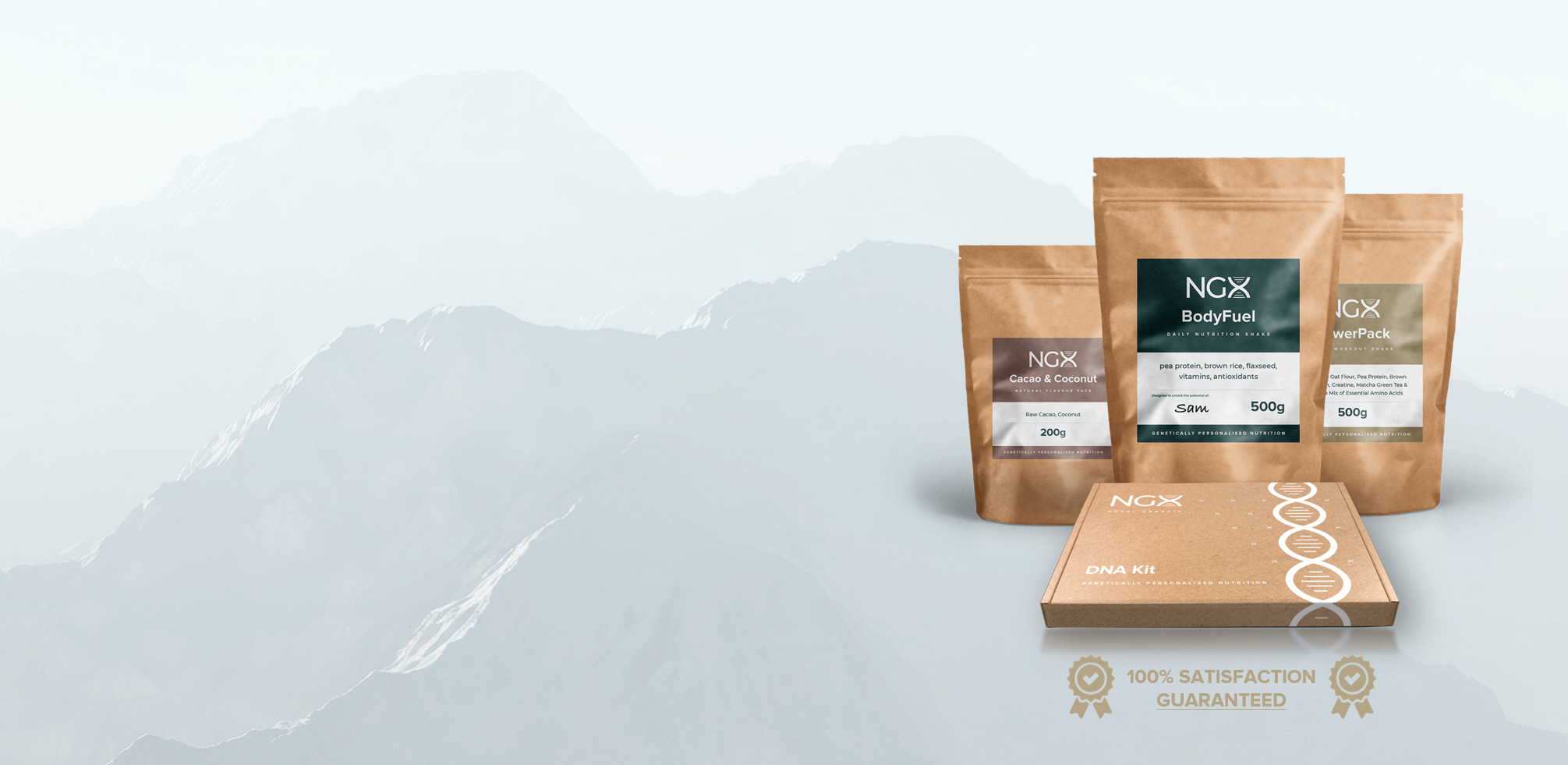 Unlock your potential with the world's first genetically personalised nutrition shake

Unlock your potential with the world's first genetically personalised nutrition shake

Unlock your potential with the world's first genetically personalised nutrition shake

Why compromise on performance?
When you're ready to give it everything you've got, you need to pay attention to every detail.
Every training plan. Every workout. Every mental push.
If you're a workout obsessive, you also need to be a nutrition obsessive. It just doesn't work any other way. If you only focus on one, you're never going to achieve your goals.
Serious athletes need serious nutrition. Nutrition that's designed to help you work harder. Nutrition that's built just for you.
Our Starter Bundles are the best way to start your NGX journey. Each bundle contains a DNA Nutrition test and NGX BodyFuel, your genetically personalised meal-shake.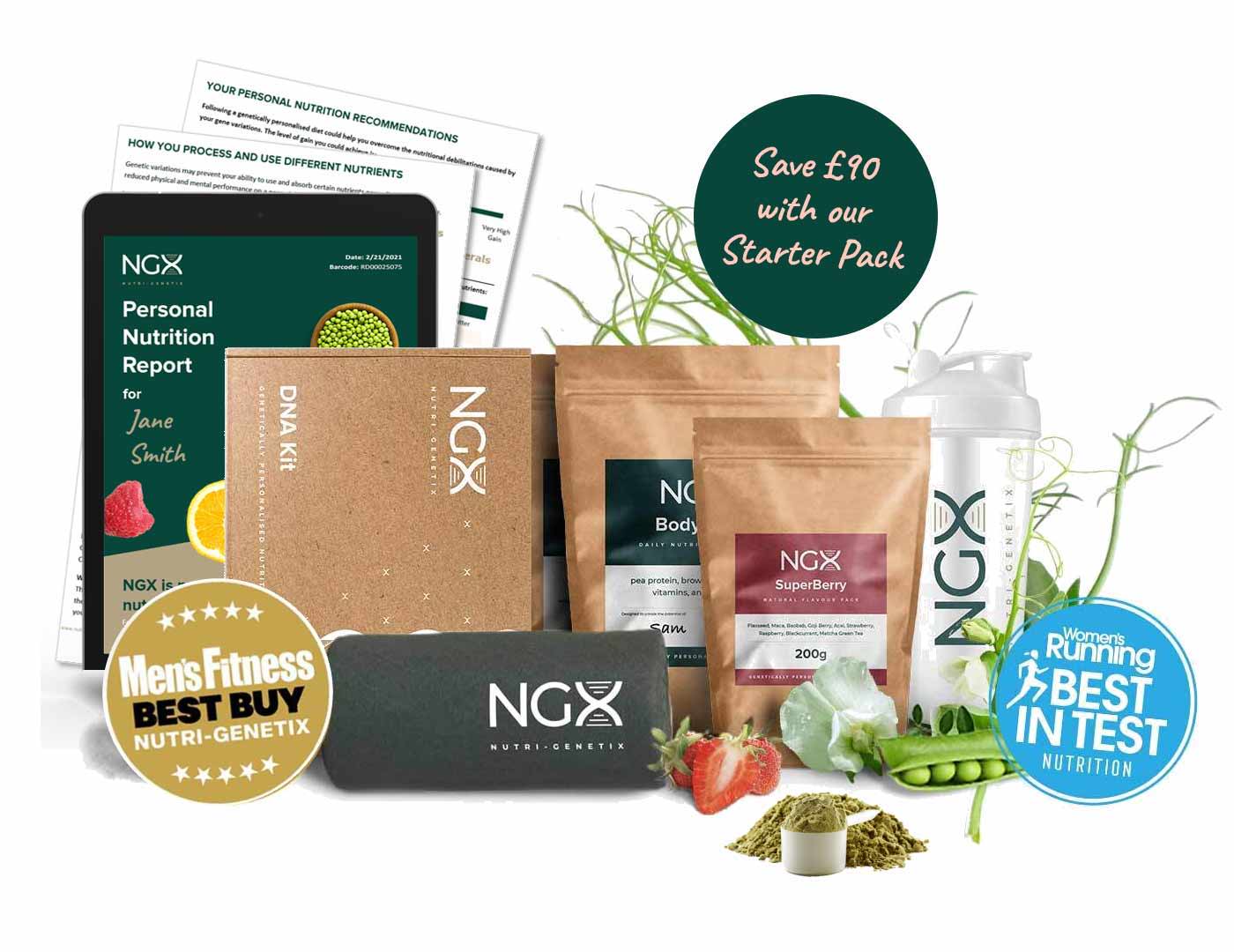 Our best-seller, the NGX 2-Week Starter Pack. Comes loaded with a DNA test, your personal nutrition report, 2 weeks' worth of personalised nutrition and a delicious flavour boost, t-shirt and shaker. Saving you £90.
Choose your flavour and shirt size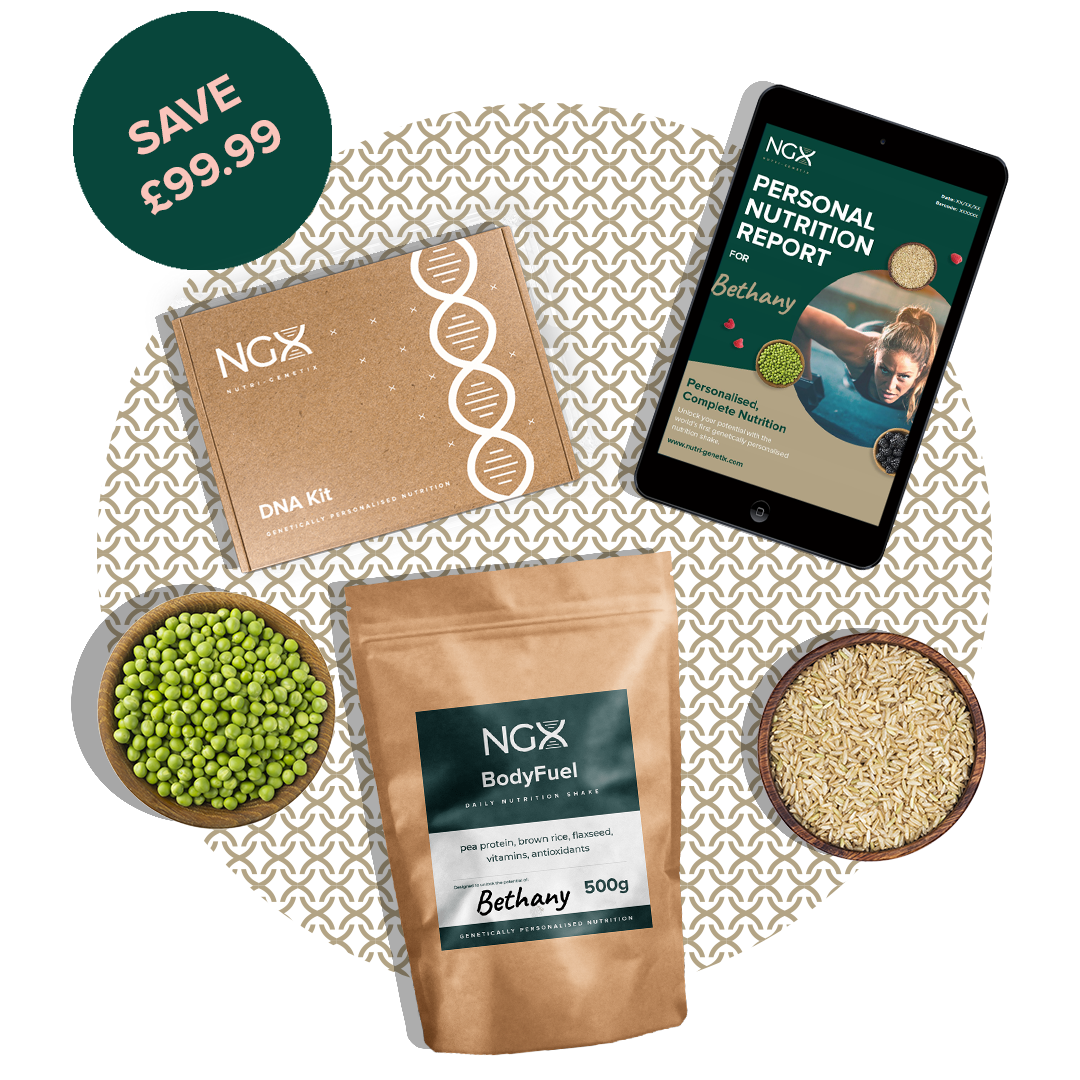 A limited time offer. Receive a free DNA test and nutrition report (worth £99) when you join the NGX tribe on regular delivery of personalised BodyFuel. Nutrition tailored to your needs. Exclusively for new customers.
If you don't fancy one of our Starter Bundles but you still want to discover what is holding you back, check out our DNA Nutrition Test.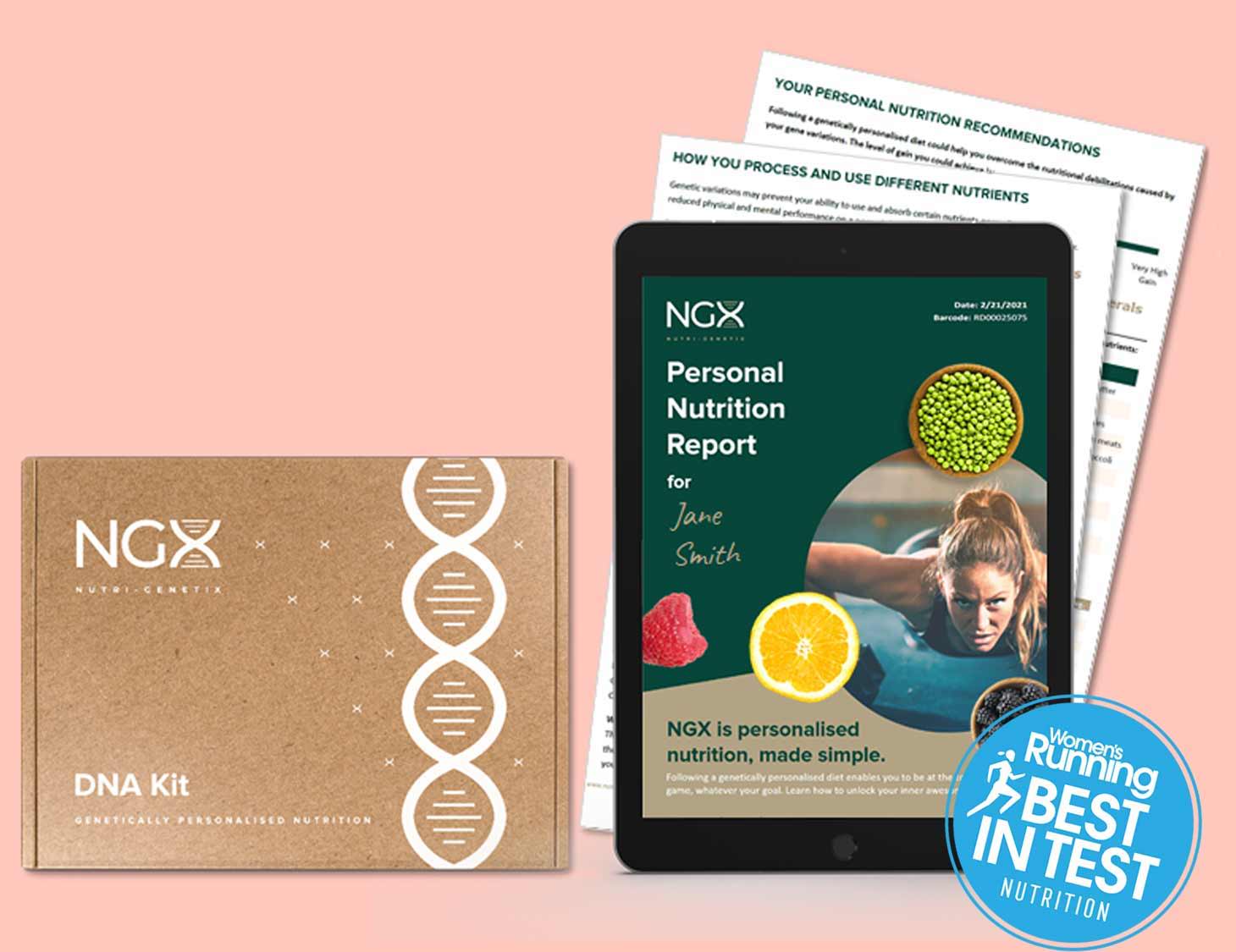 This is the test that could change your life.
Discover what your body truly needs to achieve the next level. This easy-to-use DNA Nutrition test is delivered straight to your door and your personal nutrition report follows 10-14 business days later.
From the world's first genetically personalised nutrition shake, to post-workout recovery and flavour maximisation, we've got you covered.
For re-order only.
When you buy this product, we will automatically match the shake ingredients to your personal nutrition needs, so you can be sure you're getting the right nutrition for your body.
Buying for someone else? No problem. Let us know who you are buying for and we will match the shake to their needs too. It's that simple!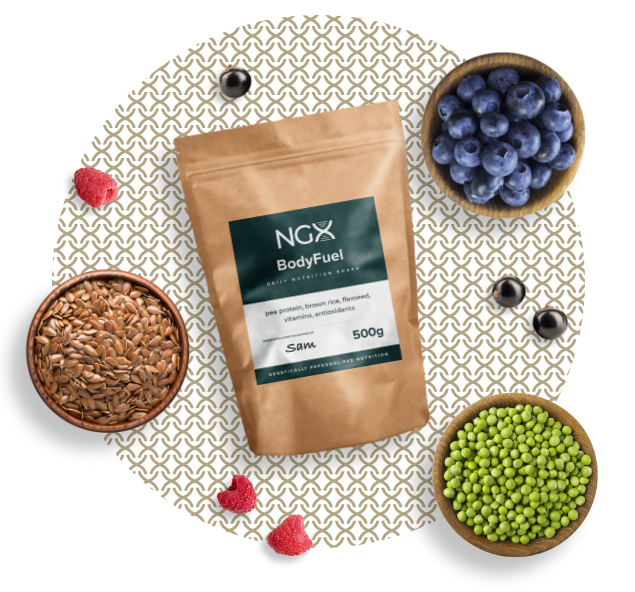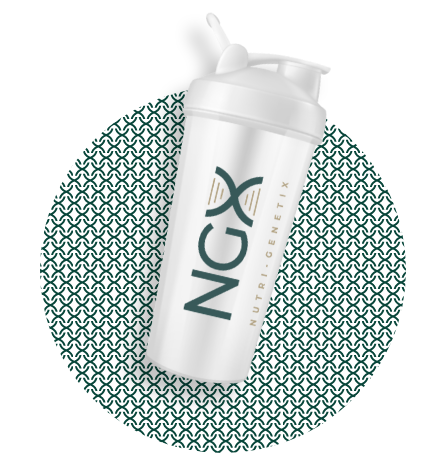 Stay fuelled on the go. Take NGX anywhere with this classic MixMaster shaker - the perfect accompaniment to NGX nutrition products.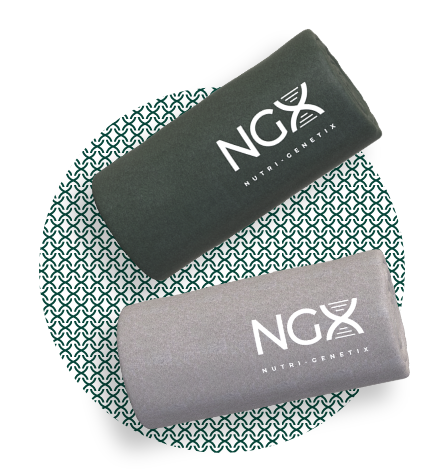 Wear NGX anywhere with this classic-style unisex t-shirt. Soft and comfortable, yet durable. Great for wearing out and about or during a workout.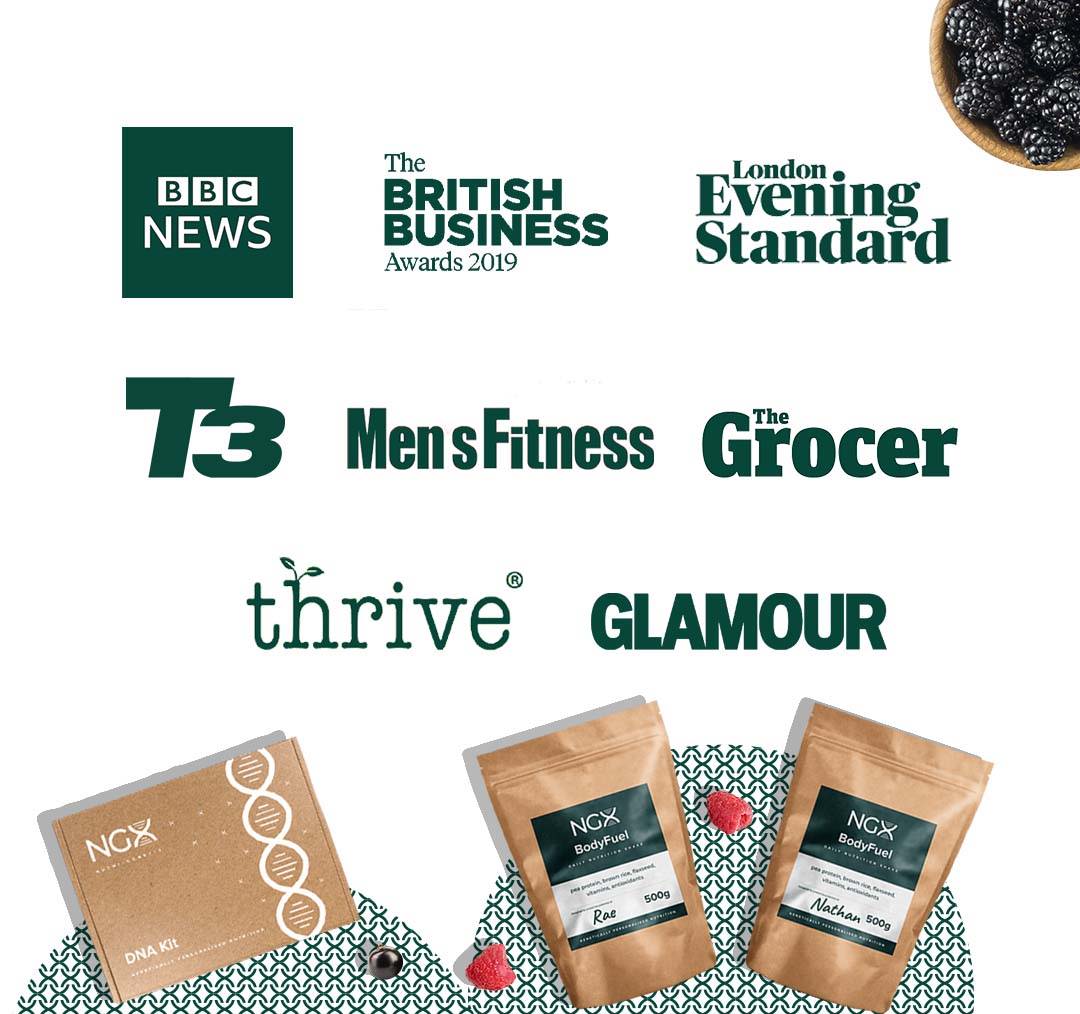 Follow Us On Social Media
Your privacy is important to us
Data privacy is important. We handle and process your data responsibly and do not share or sell your personal data to any third parties that are not an essential part of our supply chain for providing genetically personalised products and services to you.
You can read our full privacy
policy here.
We are confident that you will love NGX and experience real gains and benefits from using our products. However, if after 30 days you are not satisfied, we will give you your money back. No questions asked.