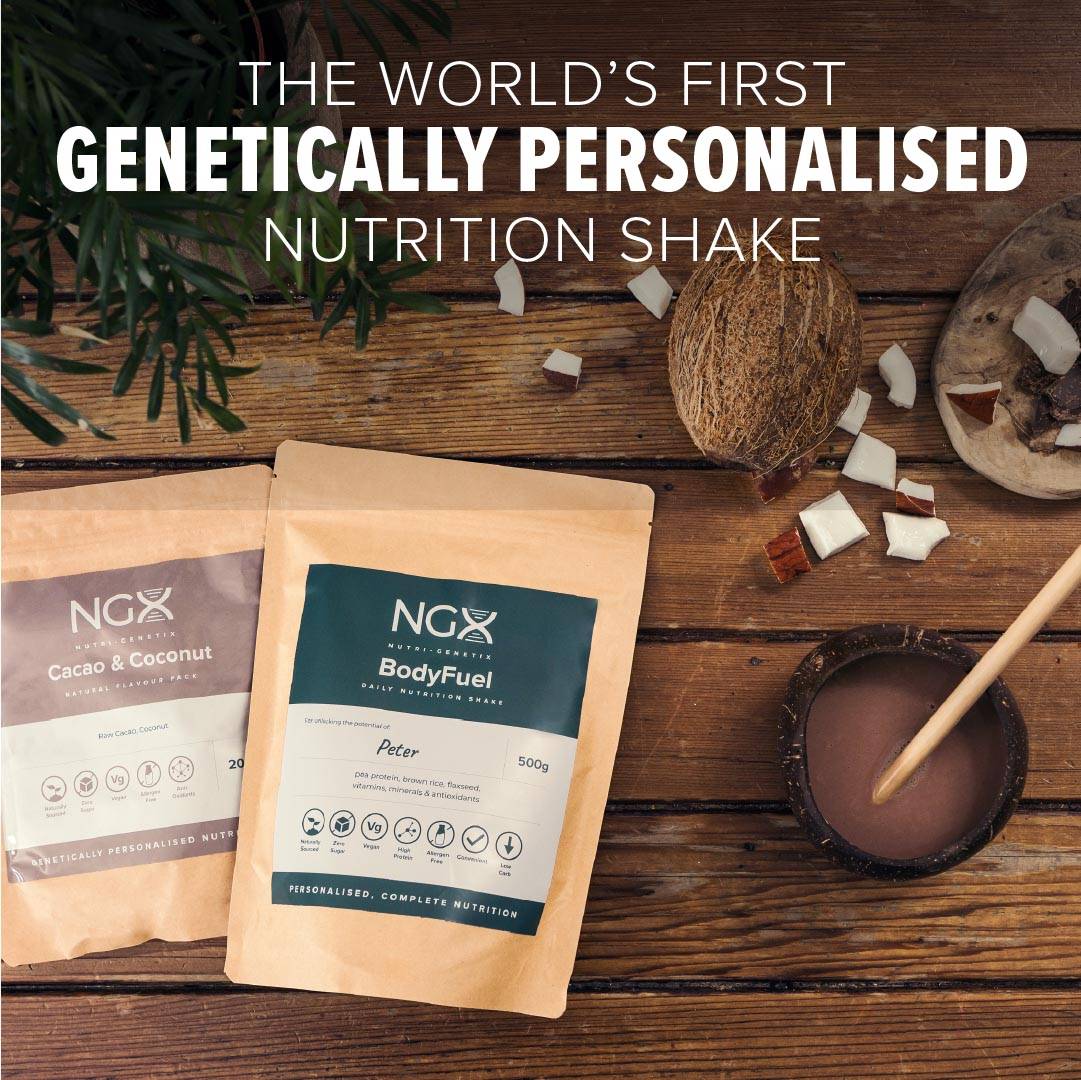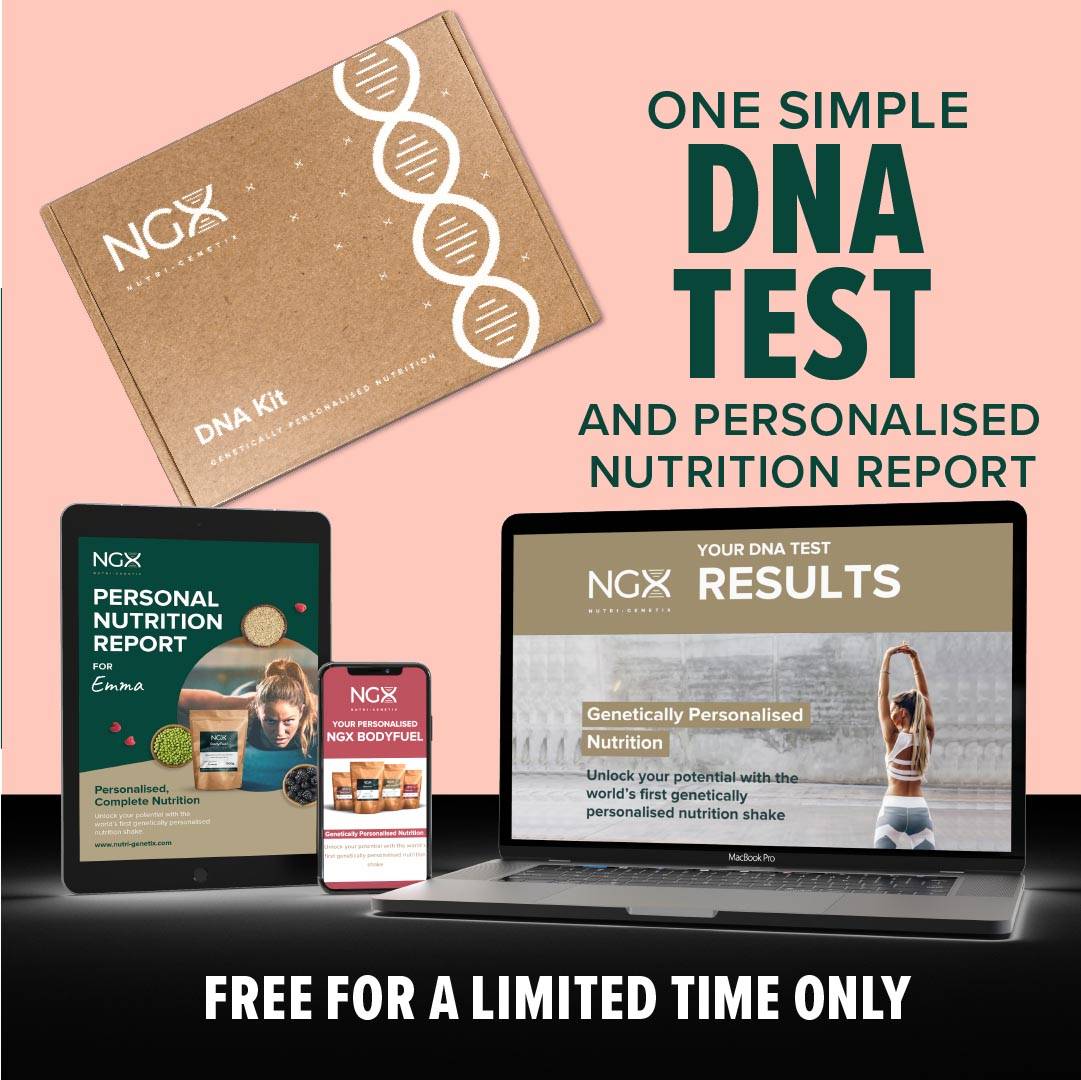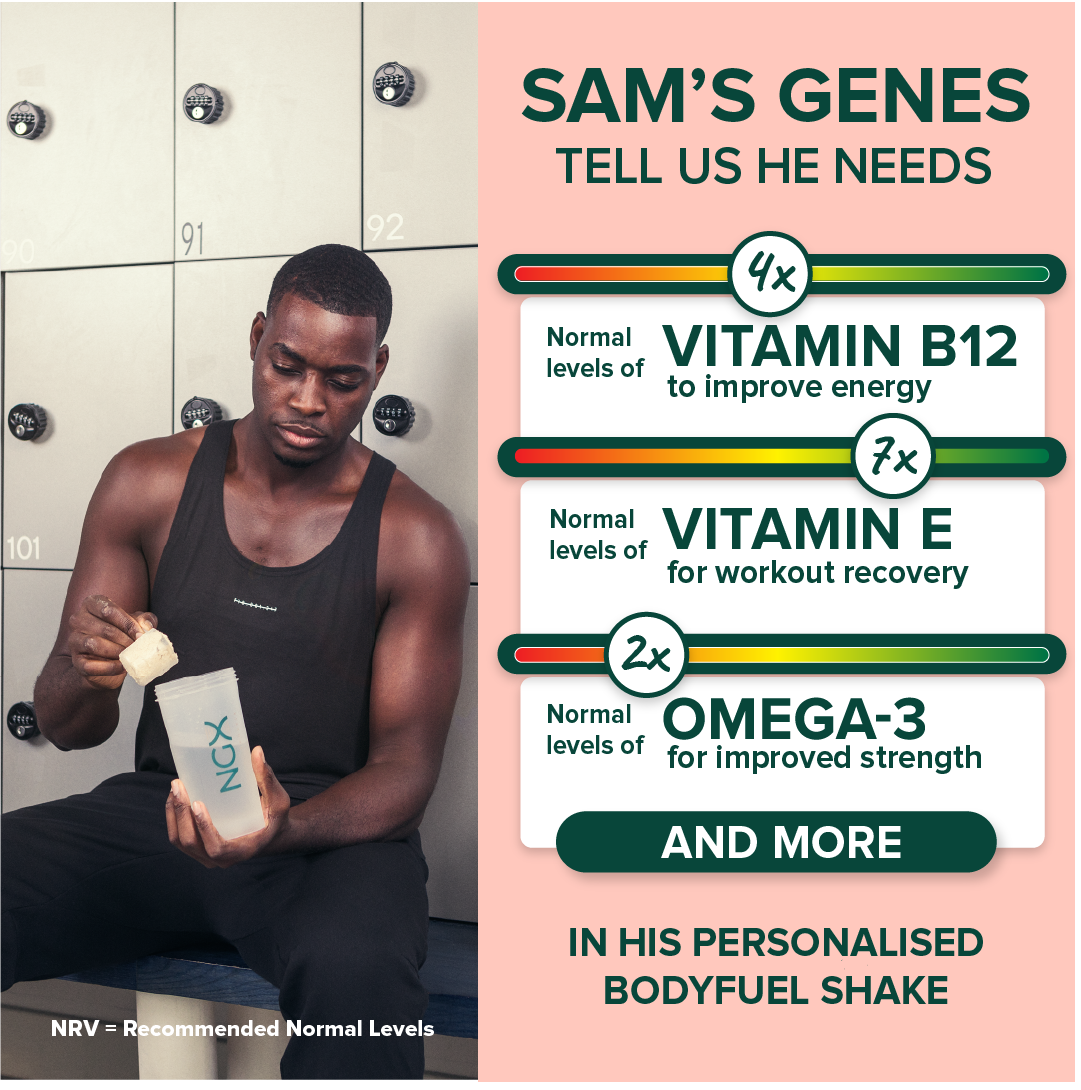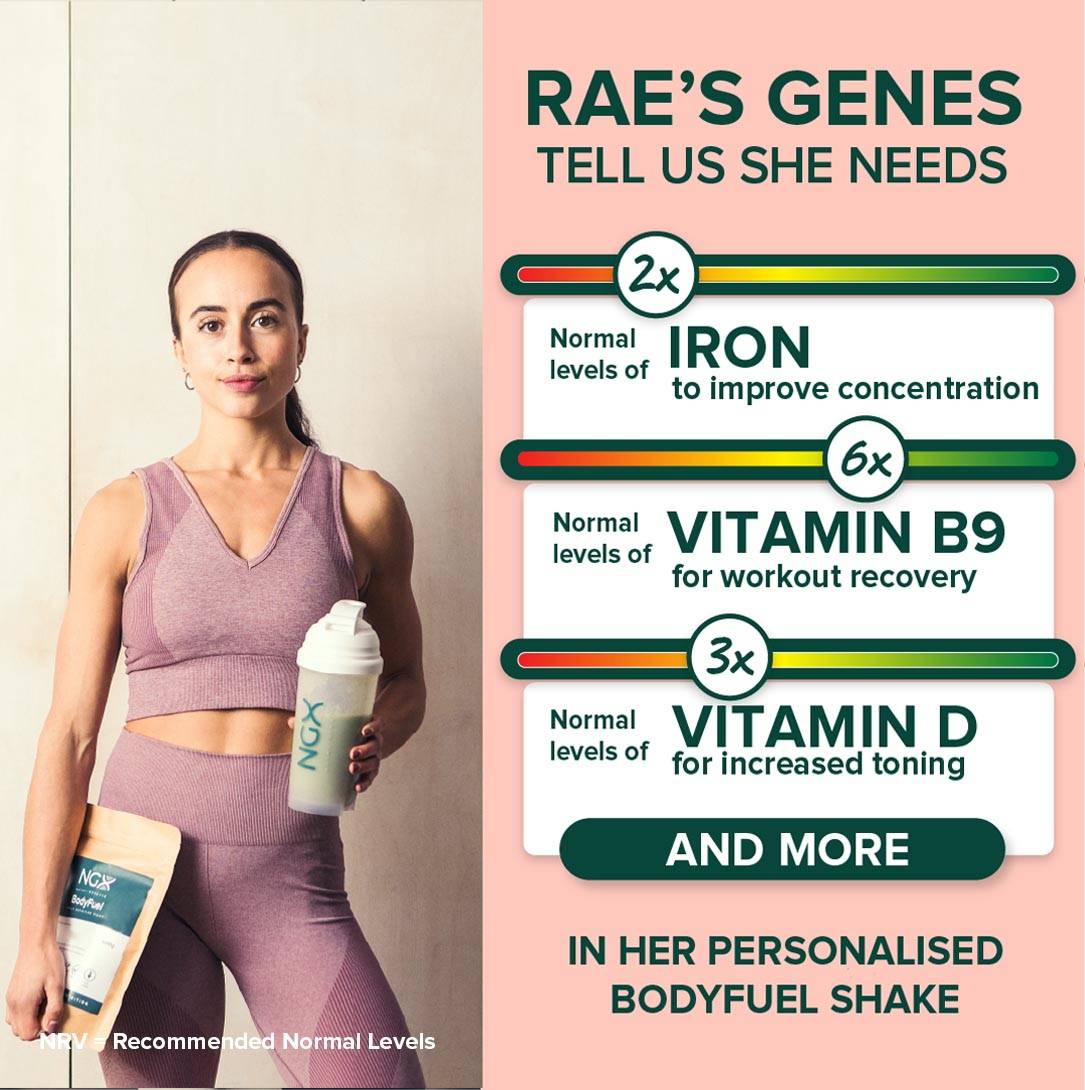 Start your personalised nutrition journey today.

Your individual nutritional requirements can differ by 100%-1500% of the average NRV Guidelines. As a result, standard off the shelf products can leave you lacking in vital nutrients.
Discover which vitamins and minerals you need to fuel your body and reach your goal more efficiently.
Receive a free DNA test (worth £99.99) and personalised nutrition report when you subscribe to BodyFuel. Easy, convenient and tailored to your DNA.
NRV refers to 'Nutrient Reference Value', EU guidance levels on the daily amount of vitamin or mineral that the average healthy person needs to prevent deficiency.
If you want to order for more than one person, then please message us on the chat button.
Start with the trial plan: Just pay for the weeks you want. You will be charged monthly.
Your delivery: This will happen every month unless you change your delivery preferences.
You're in control: You can extend or cancel your trial subscription at anytime by logging into your account and visiting 'Manage Subscriptions'.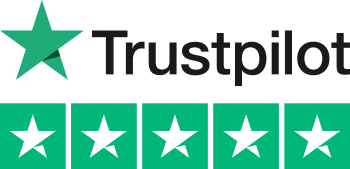 Take my DNA nutrition test
Collect your sample using the cheek swab provided and return to us using the pre-paid envelope. Please follow instructions found within the packaging.
Get my personalised nutrition report
After 10-14 business days, we will email you your personalised, comprehensive nutrition report.
Receive my personalised BodyFuel
We personalise your shake according to your DNA results and ship it directly to your door, and make sure you never go without.
What can I expect from
NGX
Discover how to fuel your DNA and unlock new levels of fitness, health and wellbeing.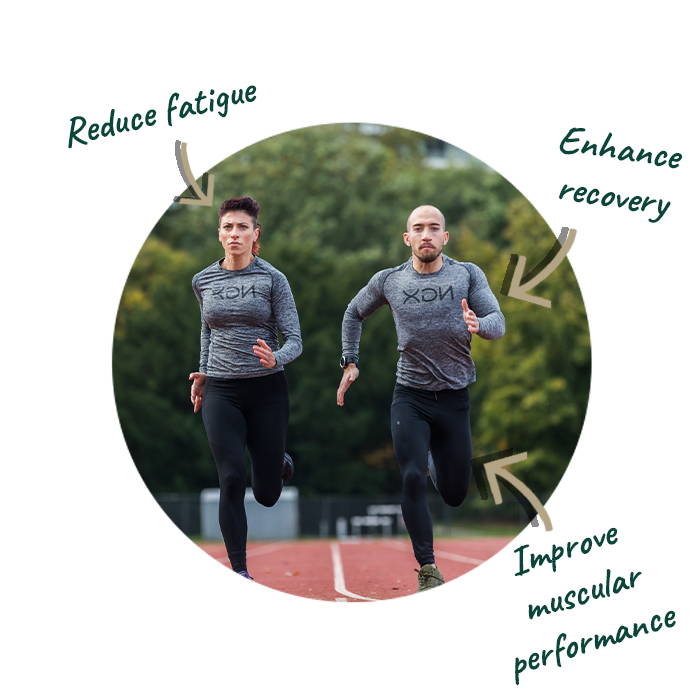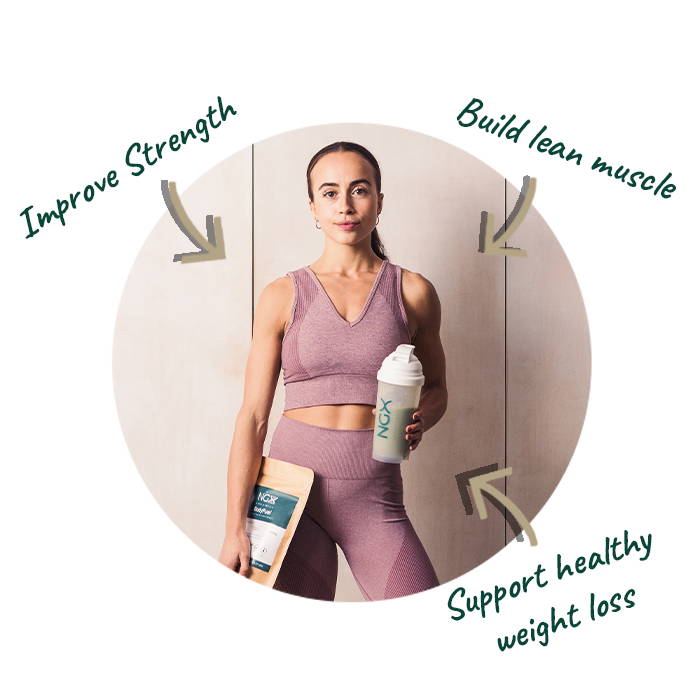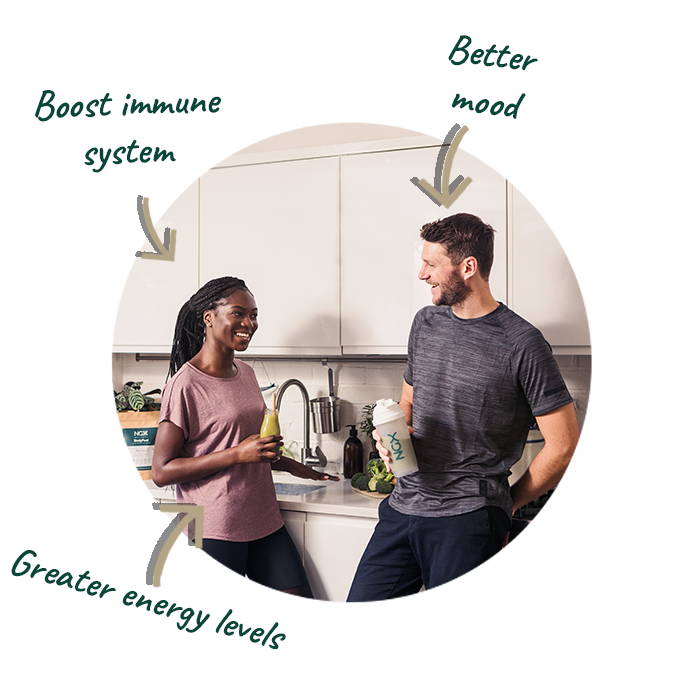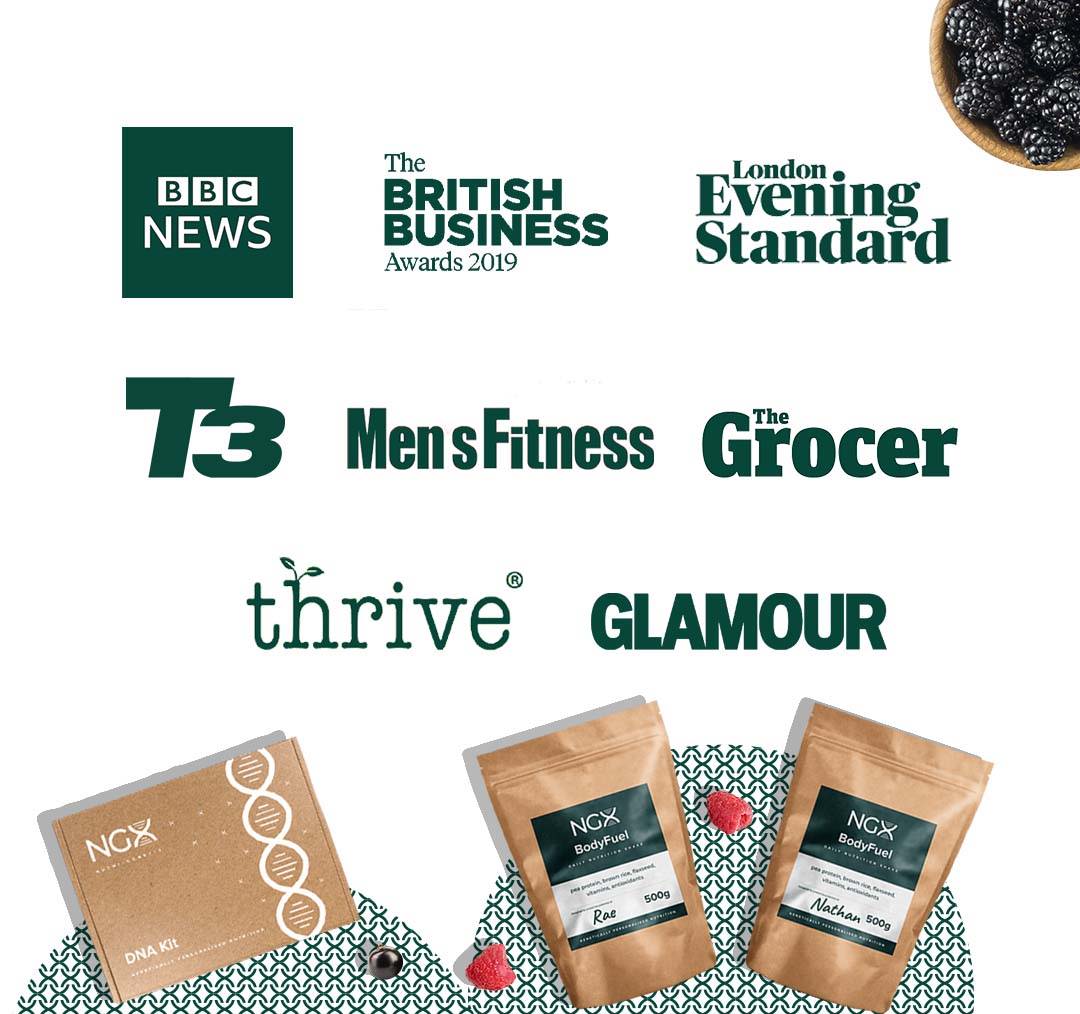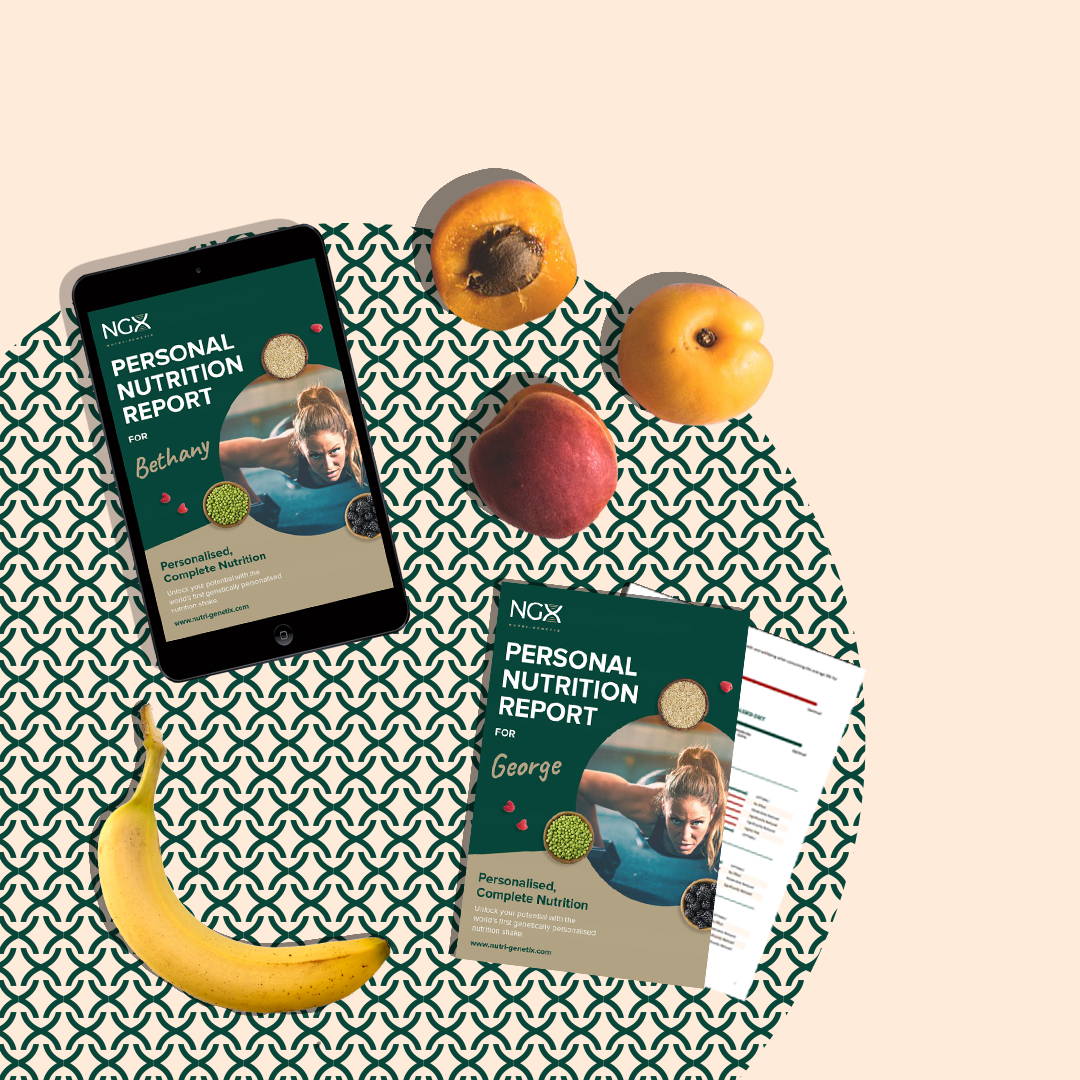 What is in my personalised report
It includes your DNA results, customised nutritional recommendations, and information about your personalised BodyFuel. Inside you'll gain insight into the following:
✔

Optimal diet type
✔

Carbohydrate and fat sensitivity
✔

Gluten and lactose tolerance
✔

Vitamin A, B D, E and selenium needs
✔

And much, much more!
When you receive your report, your personalised BodyFuel won't be far behind, blended to support you in crushing your goals!
Nutrition to fuel your DNA
Your NGX BodyFuel is personalised to the results within your DNA report. It is created with high quality, ethically-sourced, vegan ingredients and blended to hit your personal nutrition requirements, leaving you looking, feeling and performing your best.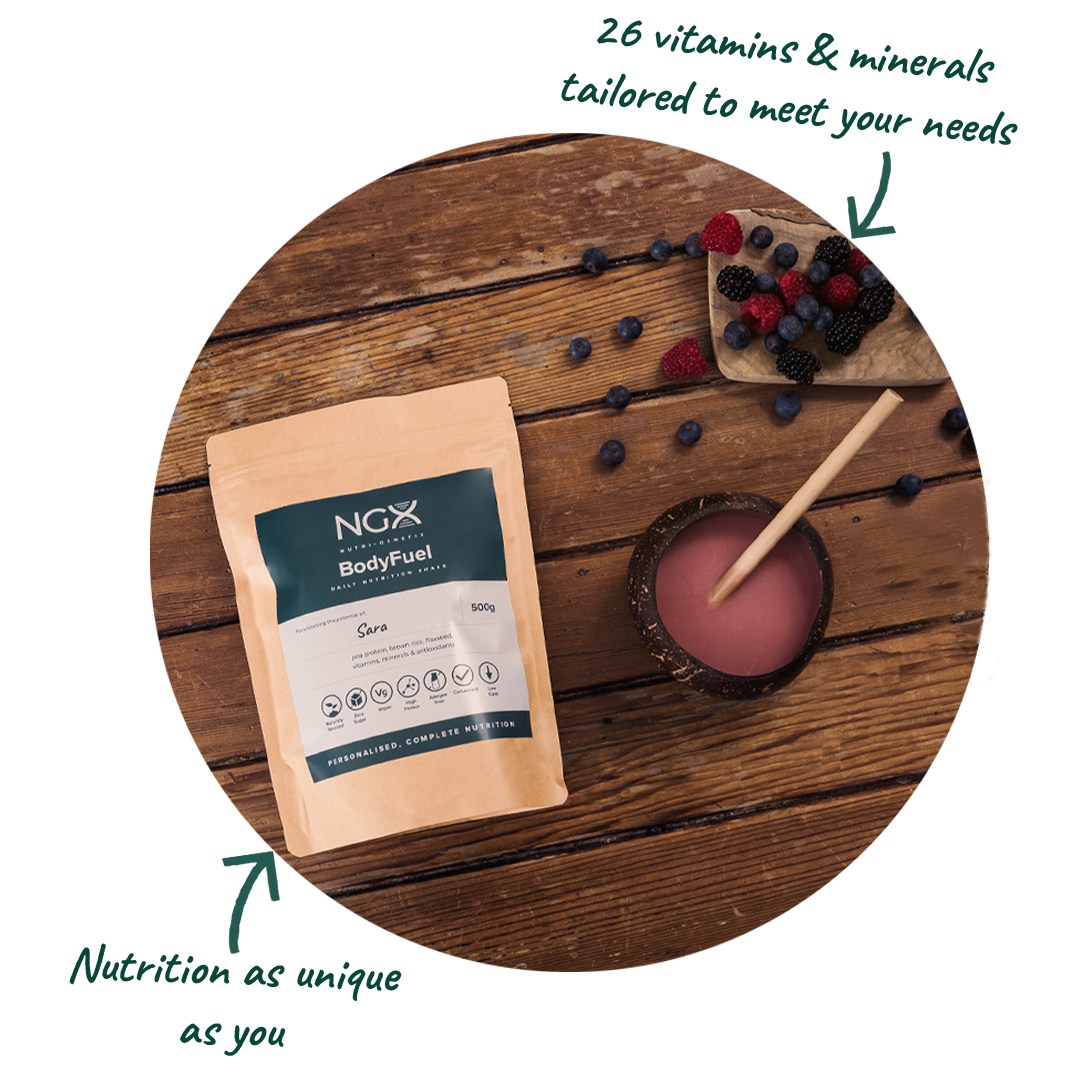 Your BodyFuel is truly complete nutrition, tailored to contain 100% of your DNA-based micronutrient needs. Personal nutritional requirements can differ by 100%-1500% of the average NRV Guidelines by nutrient. Welcome to nutrition as unique as you.
BodyFuel is made from high quality, natural ingredients that are sustainably sourced. The foods we use are vegan friendly and are specifically chosen to provide maximum nutritional value and still taste great.
Pea Protein Isolate, Brown Rice Protein Isolate, Flaxseed Powder, Personalised Vitamin & Mineral Complex including all 26 essential vitamins and minerals (based on your DNA test results), plant-based zero carb natural sweetener: Stevia Extract (as Steviol Glycosides).
All NGX BodyFuel formulas contain the full list of nutrients outlined in the table below. However your BodyFuel shake is personalised to you, so the amount of each nutrient you receive in your shake may differ to the example given below.
 

Per 100g

Per 70g

% EU NRV*

Energy (KJ)

1,666

1,167

12%

Calories (kcal)

398

279

13%

Protein (g)

78

55

102%

Carbohydrate (g)

8.9

6.2

7%

    of which sugars (g)

0.7

0.5

0%

Fats (g)

5.5

3.8

5%

  of which saturates (g)

0.5

0.3

1%

  of which Omega 3 (g)

4.3

3.0

188%

Fibre (g)

2.6

1.8

17%

Salt (g)

2.3

1.6

17%

Vitamin A (RE) (ug)

2,357

1,650

207%

Thiamin (B1) (mg)

2.0

1.4

131%

Riboflavin (B2) (mg)

2.0

1.4

100%

Niacin (B3) (mg)

28.6

19.8

124%

Pantothenic Acid (B5) (mg)

9.0

6.0

100%

Pyridoxine (B6) (mg)

12.6

9.0

643%

Biotin (B7) (ug)

78.1

55.0

110%

Folic Acid (B9) (ug)

685.2

480.0

240%

PABA (B10) (mg)

46.8

32.5

-

Cyanocobalamin (B12) (ug)

14.7

10.5

420%

Ascorbic Acid (Vit C) (mg)

393

275

344%

Cholecalciferol (D3) (ug)

43

30

600%

Vitamin E (d-a-TE) (mg)

180

126

1050%

Vitamin K1 (ug)

160

112

150%

Inositol (mg)

47

33

-

Choline (Vitamin J) (mg)

943

660

-

Chloride (mg)

1486

1040

130%

Chromium (ug)

57

40

100%

Calcium (mg)

2043

1430

179%

Selenium (ug)

155

108

197%

Phosphorus (mg)

1300

910

130%

Iodine (ug)

214

150

100%

Iron (mg)

22

15.4

110%

Molybdenum (ug)

85

60

120%

Manganese (ug)

4

3.0

150%

Magnesium (mg)

536

375

100%

Fluoride (mg)

6

3.85

110%

Potassium (mg)

8057

5640

120%

Copper (mg)

2

1.3

306%

Zinc (mg)

18

12.1

110%

CoEnzyme Q-10 (mg)

315

220

-
*NRV, Nutrient Reference Value – daily guideline amounts as defined by the European Food Safety Authority (EFSA)
Truly optimise your nutrition
Hits your unique nutrition targets with everything your body truly needs.
With the right fuel for your body, you can get better results across all your health, fitness and wellbeing goals.
One nutrition shake you can take anywhere, anytime – goodbye to multiple supplement orders, welcome BodyFuel!
Make a shake, smooth or cake - take NGX how it suits you.
Natural and ethically-sourced ingredients, reducing the impact on the environment.
Each meal costs as little as £1.79 - cheaper and more nutritious than a sandwich or cup of coffee!

Why personalised nutrition is the way to go
Standard nutrition guidelines are based on the average population and are used to prevent deficiencies, not to optimise personal fitness levels, health and wellbeing. You are unique, so your nutrition should be too.
Reaching these personal targets can be difficult, your subscription to BodyFuel will ensure you can hit them everyday in a delicious shake.
Feeling your best should not be a chore, that's what BodyFuel is for. Feel the power of personalised nutrition.
Just ask George!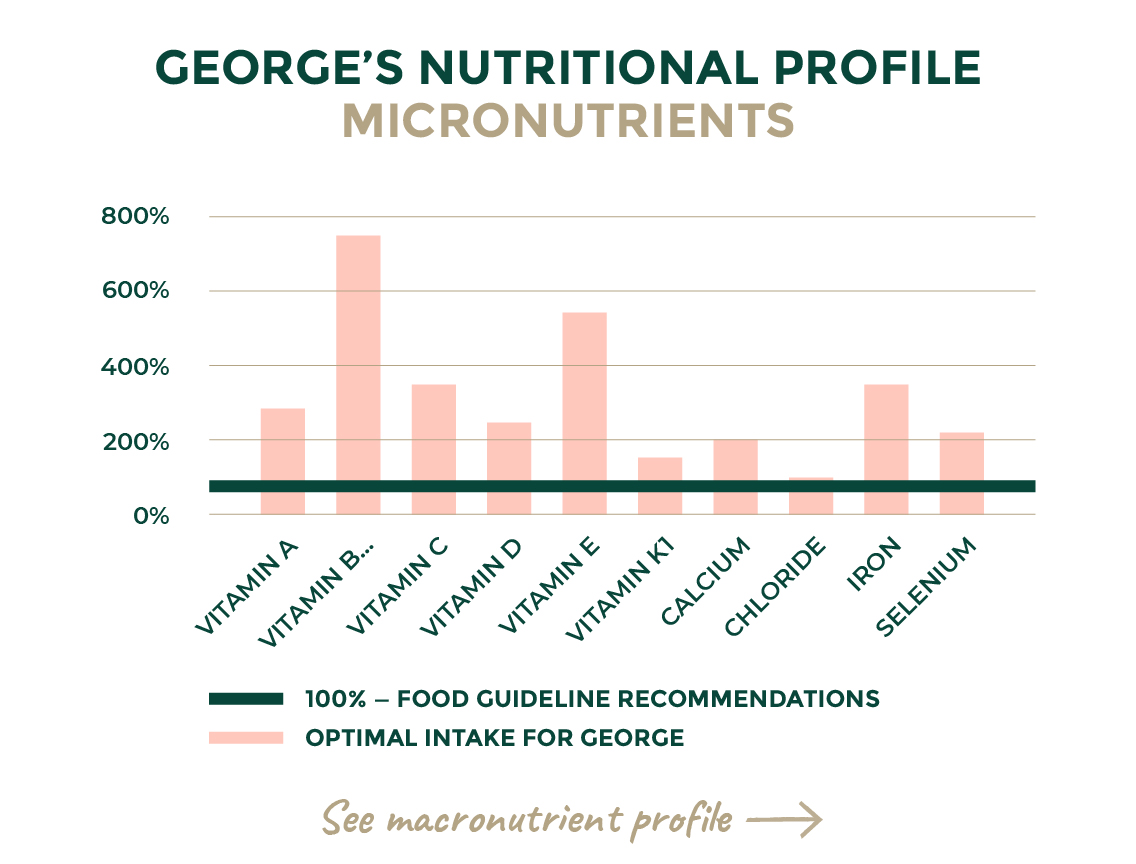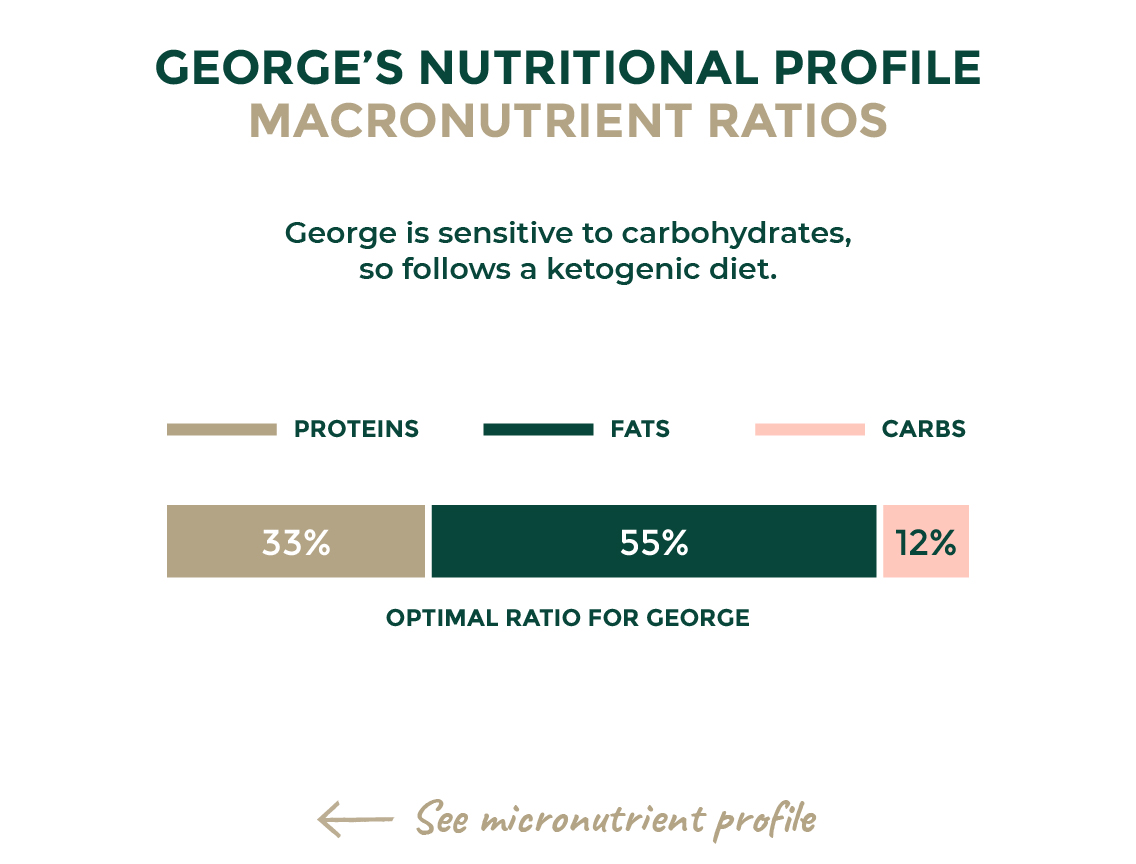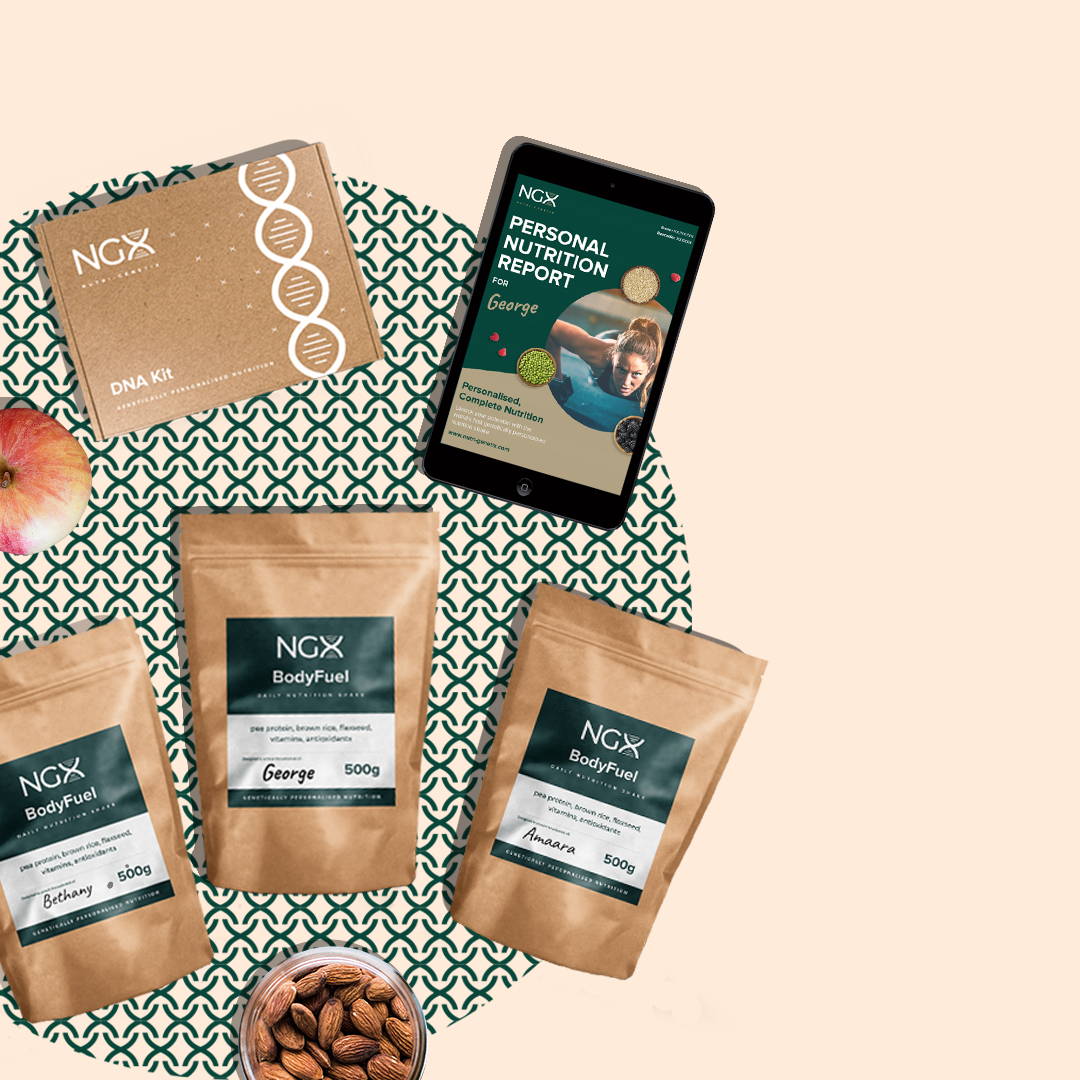 Receive a free DNA test (worth £99.99) when you start your trial today.
Your privacy is important to us
Data privacy is important. We handle and process your data responsibly and do not share or sell your personal data to any third parties that are not an essential part of our supply chain for providing genetically personalised products and services to you.
You can read our full privacy
policy here.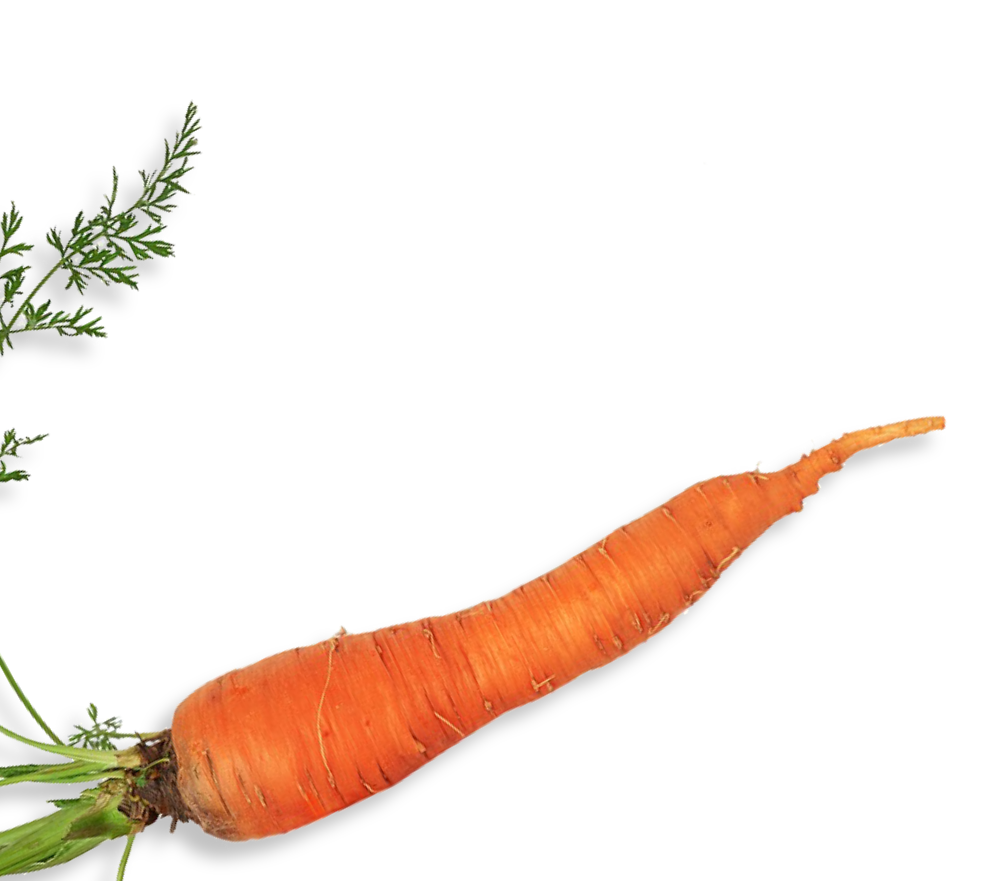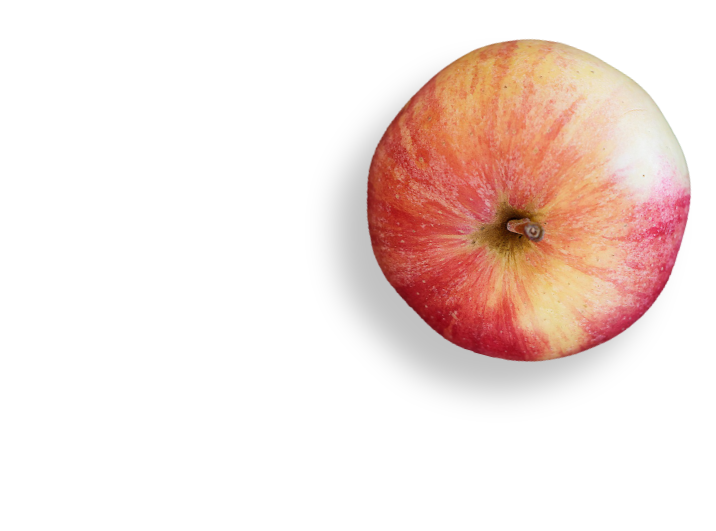 We are confident that you will love NGX and experience real gains and benefits from using our products. However, if after 30 days you are not satisfied, we will give you your money back. No questions asked.