Your satisfaction is our priority!
It's important to us that we deliver on our promises.
Because our customers are very important to us, we work hard to earn and keep their trust.
Follow thousands of people who are achieving their personal best with NGX's products.
"

I feel fitter, healthier and more energised! Great tasting shake that is actually filling. I used shakes as a meal replacement lost 8lbs the 1st week.

"


— Paula James: Verified NGX Hero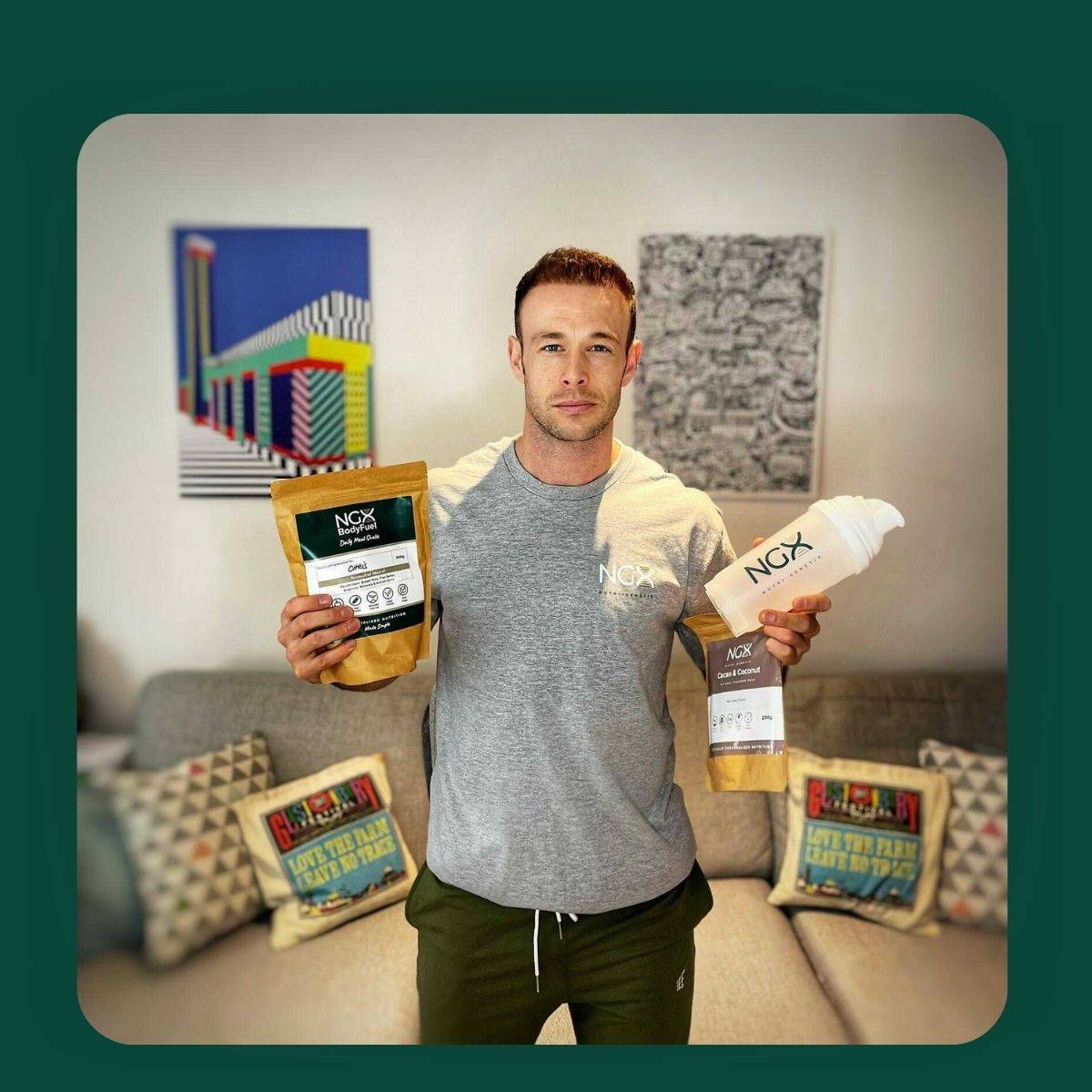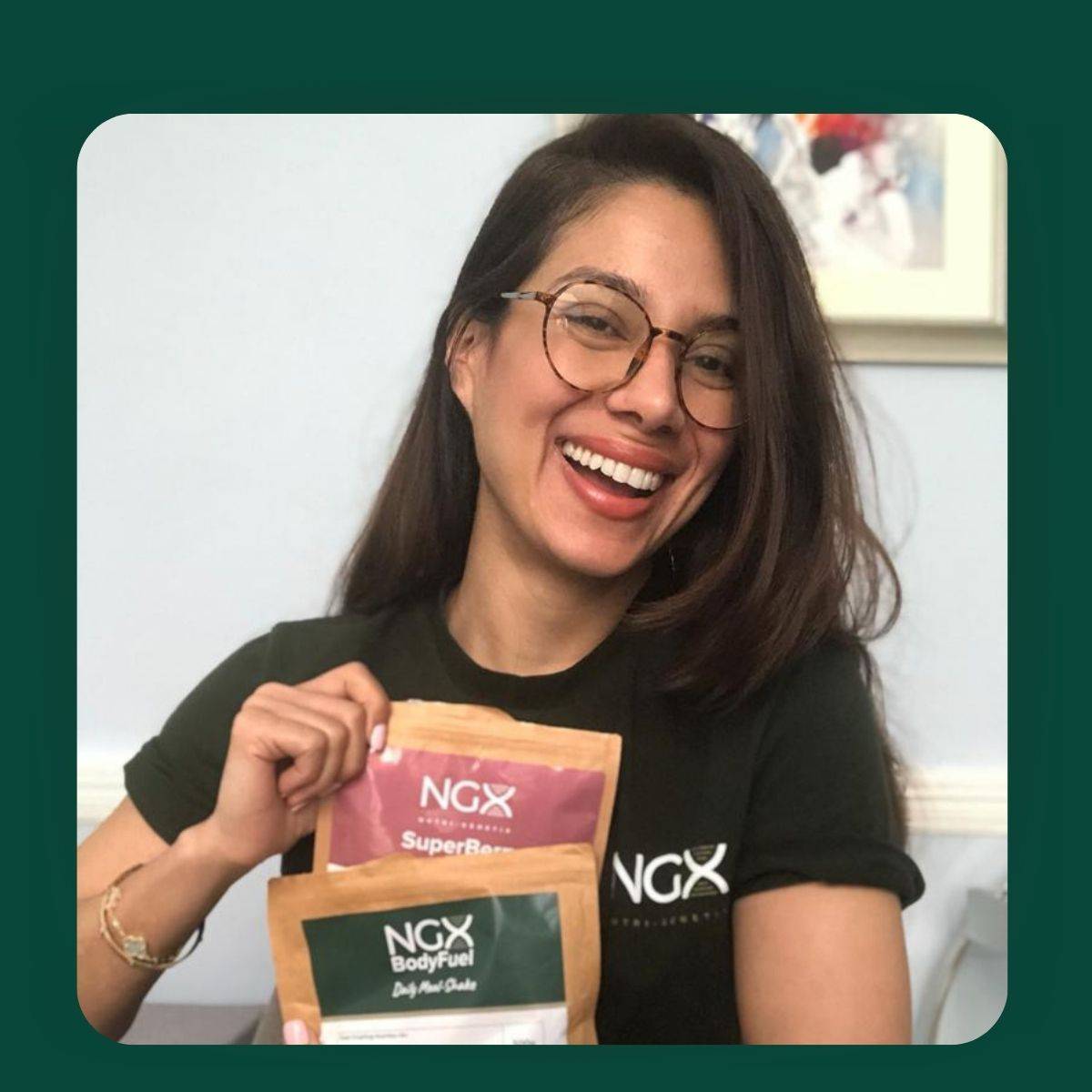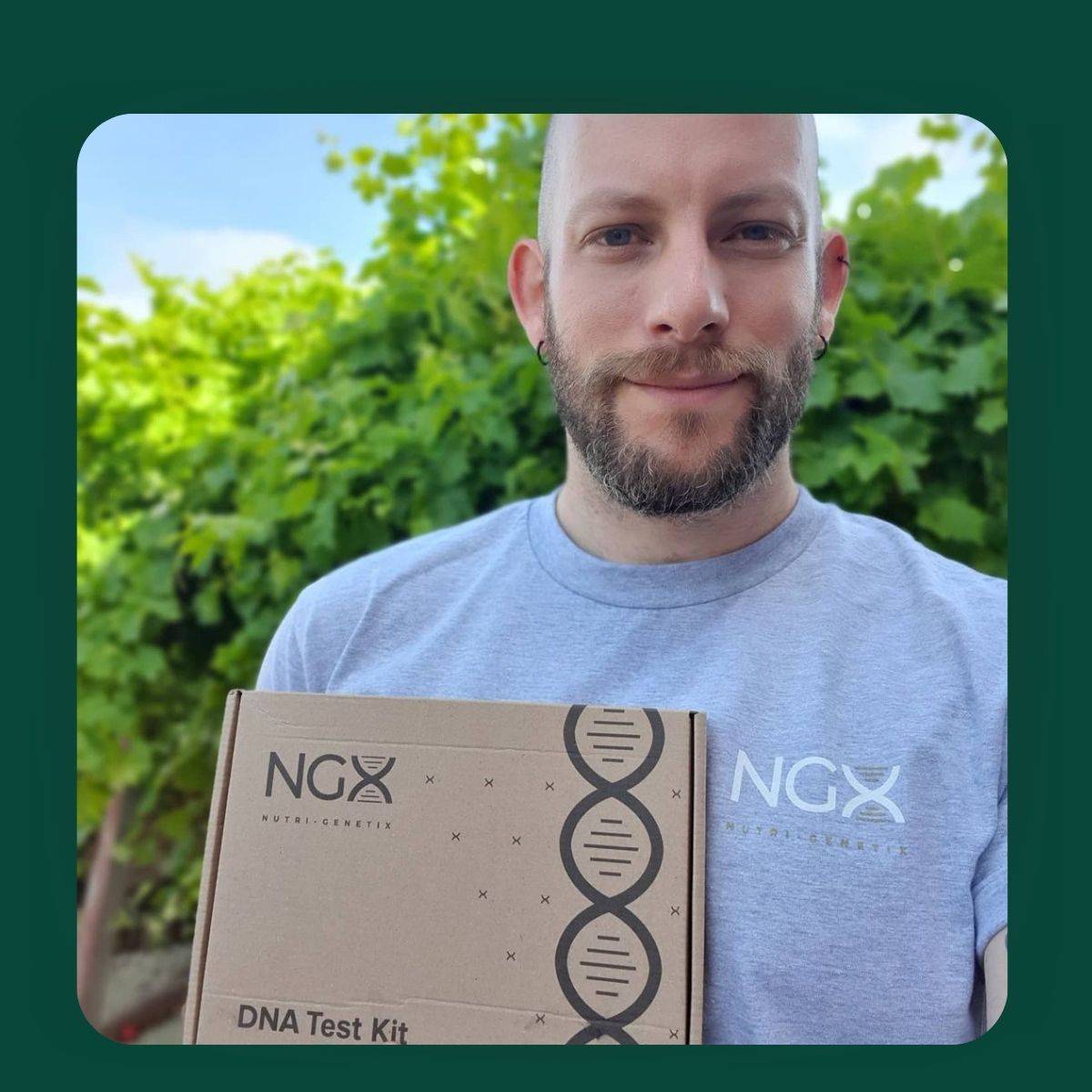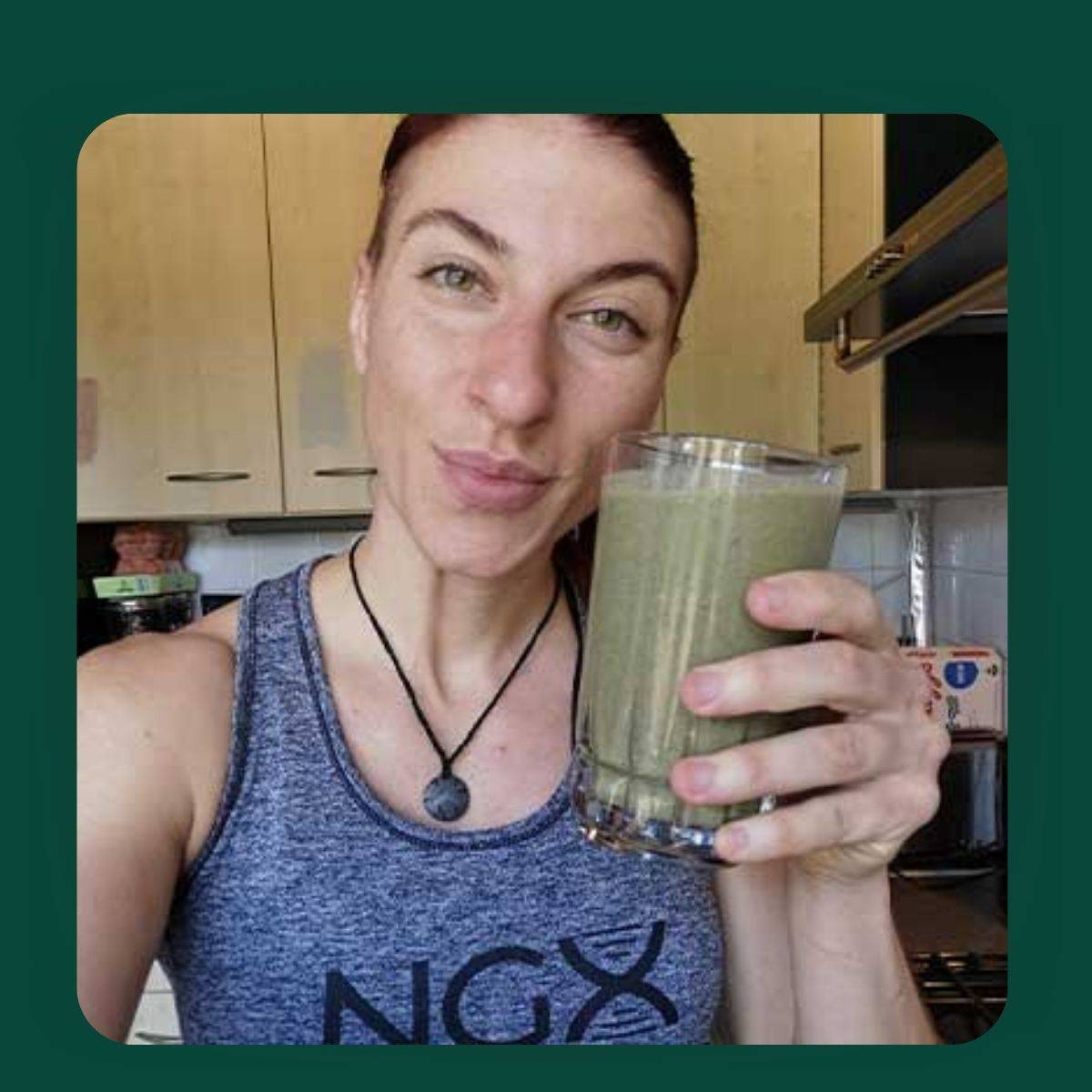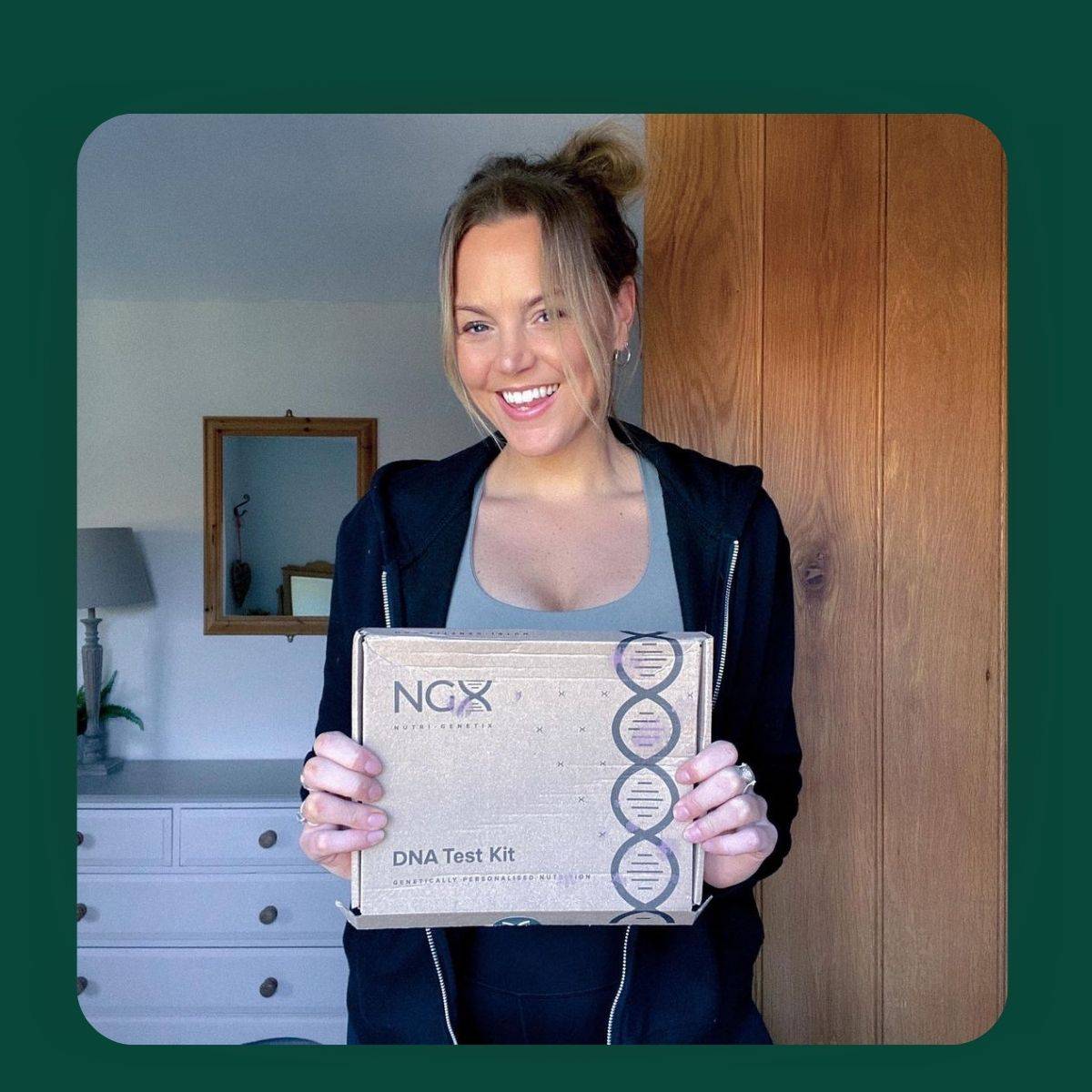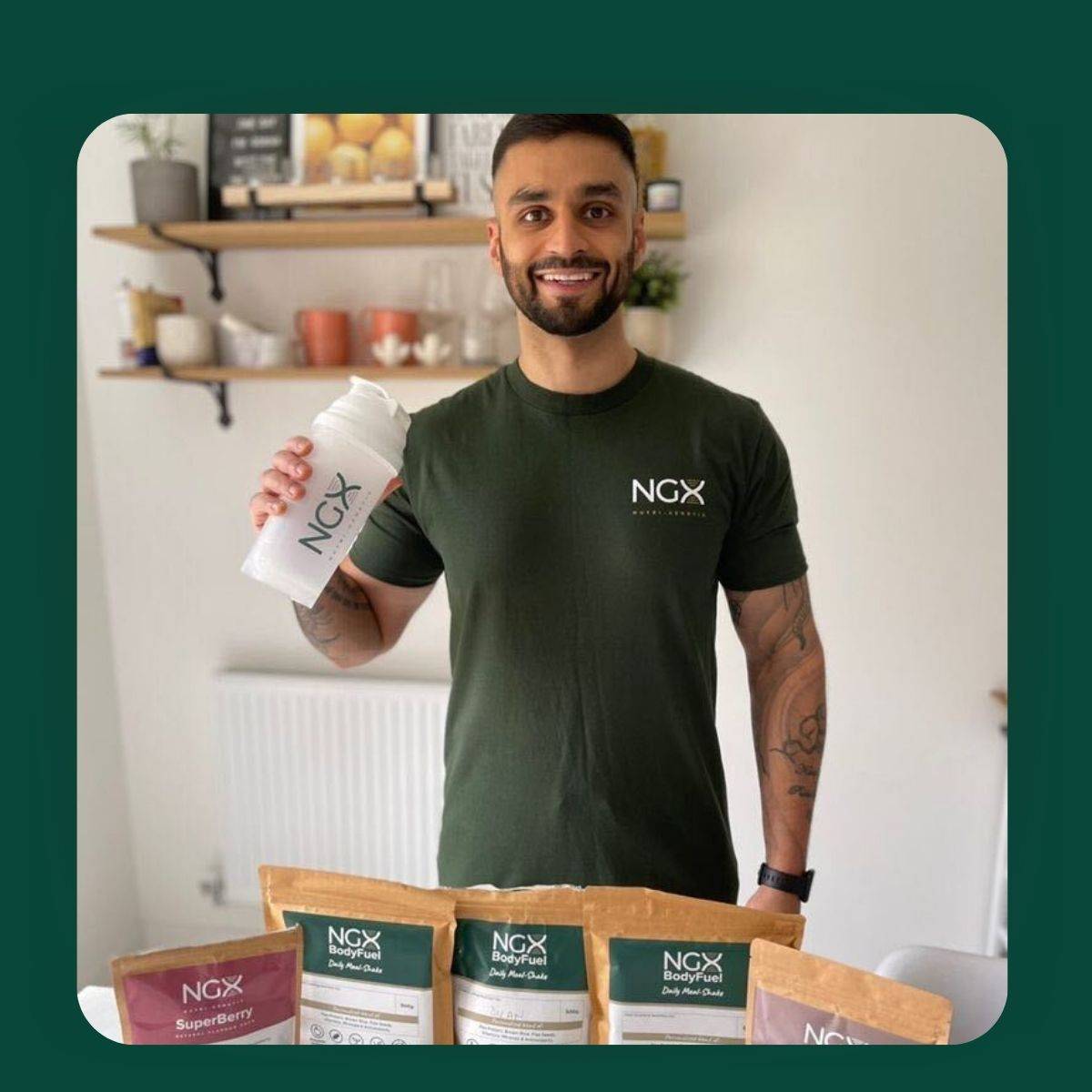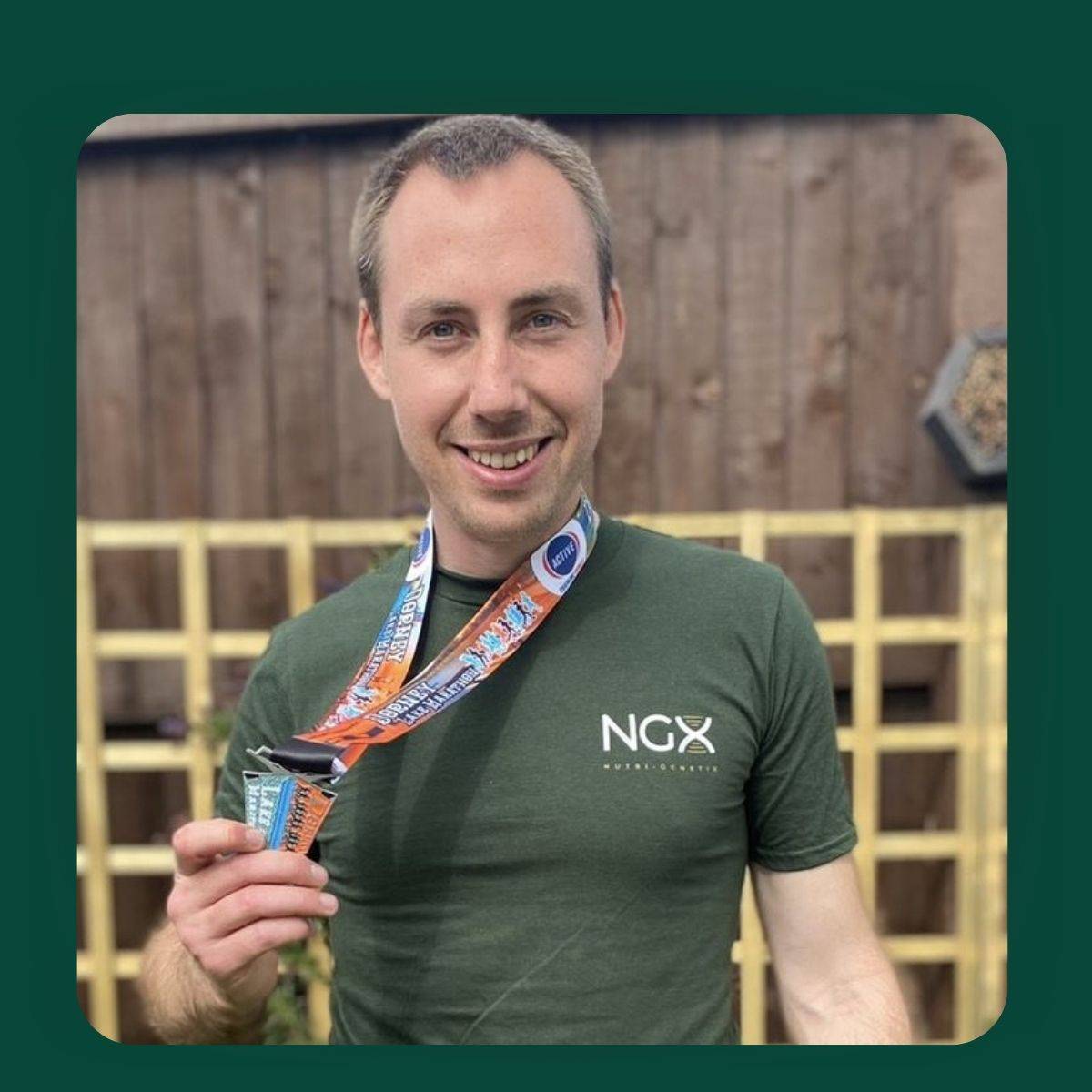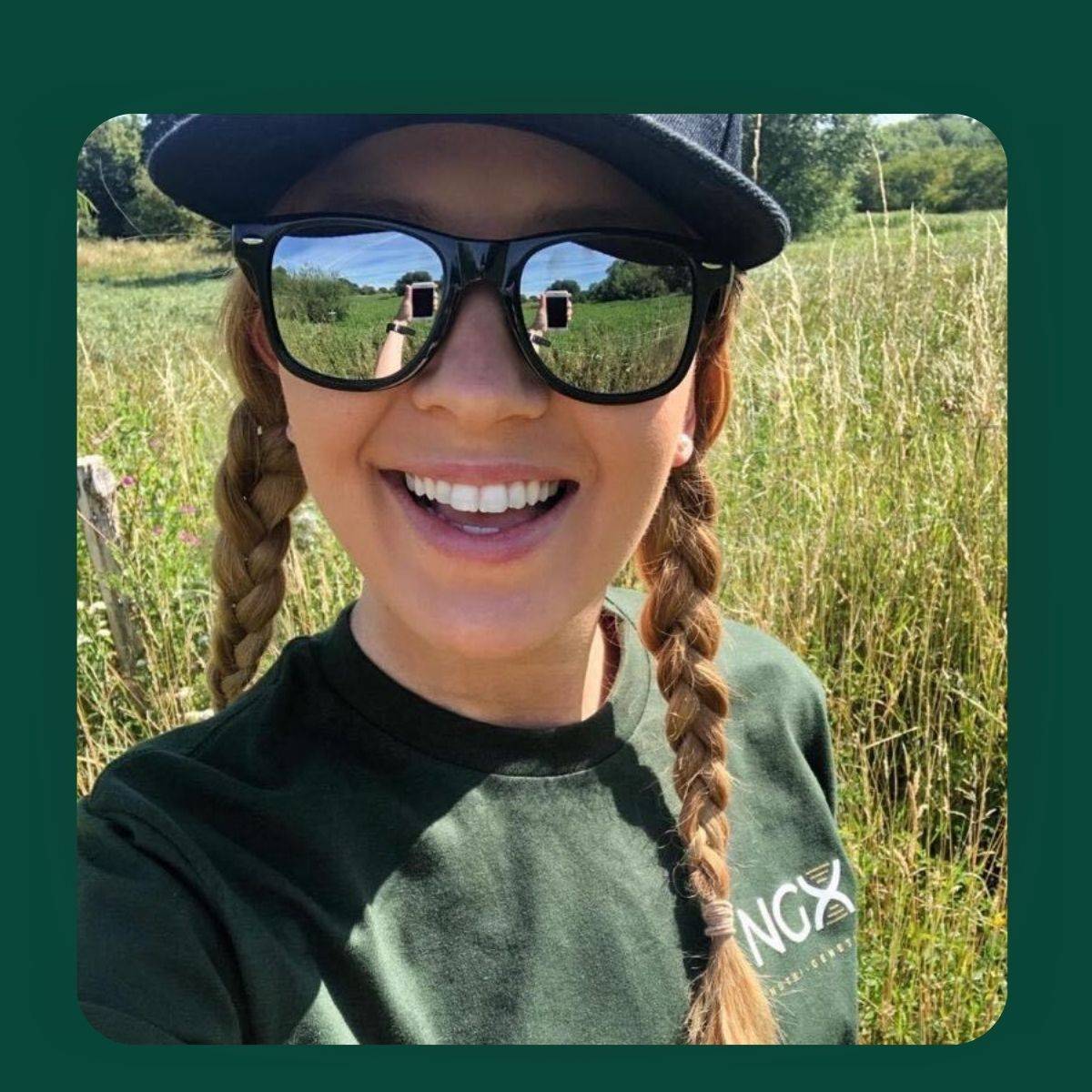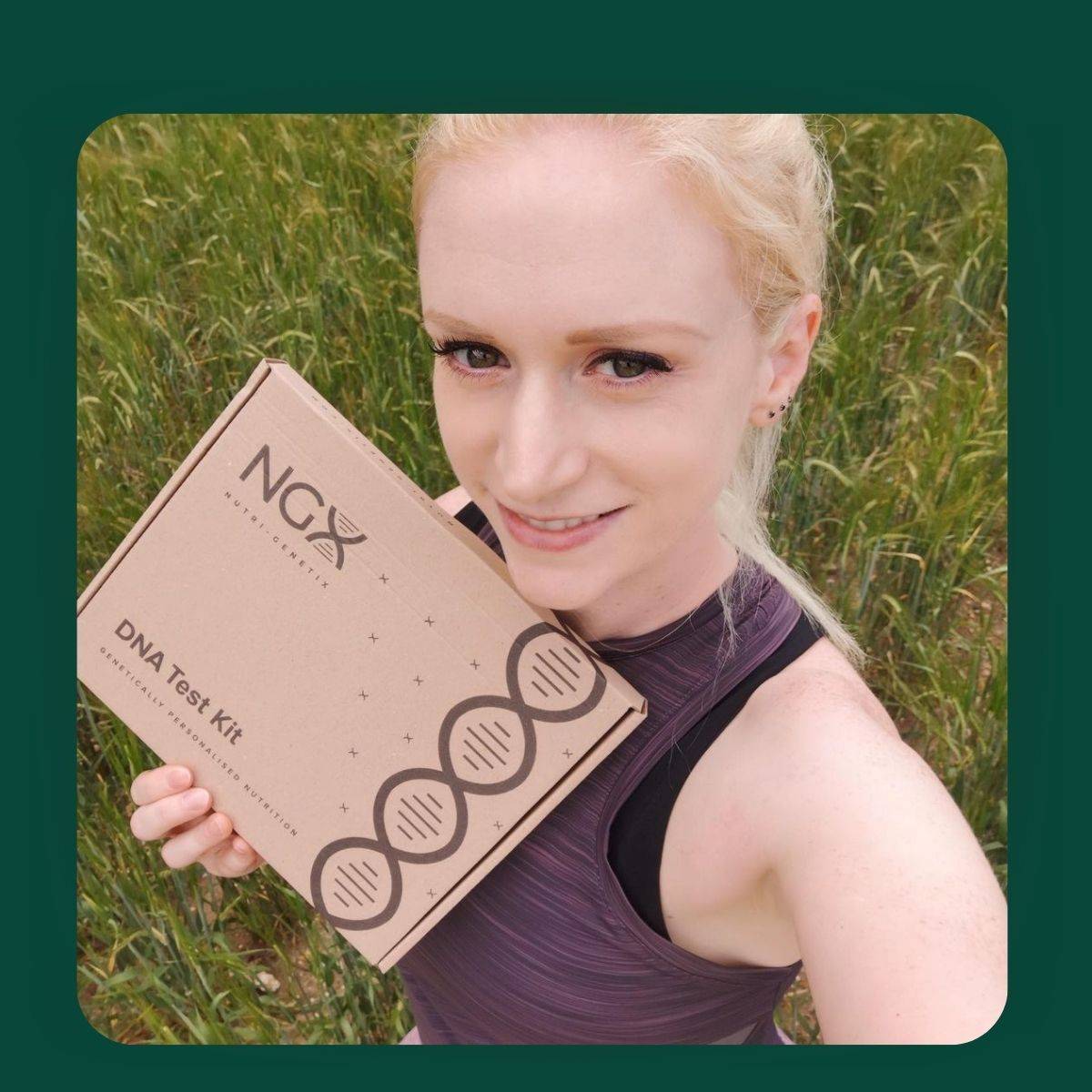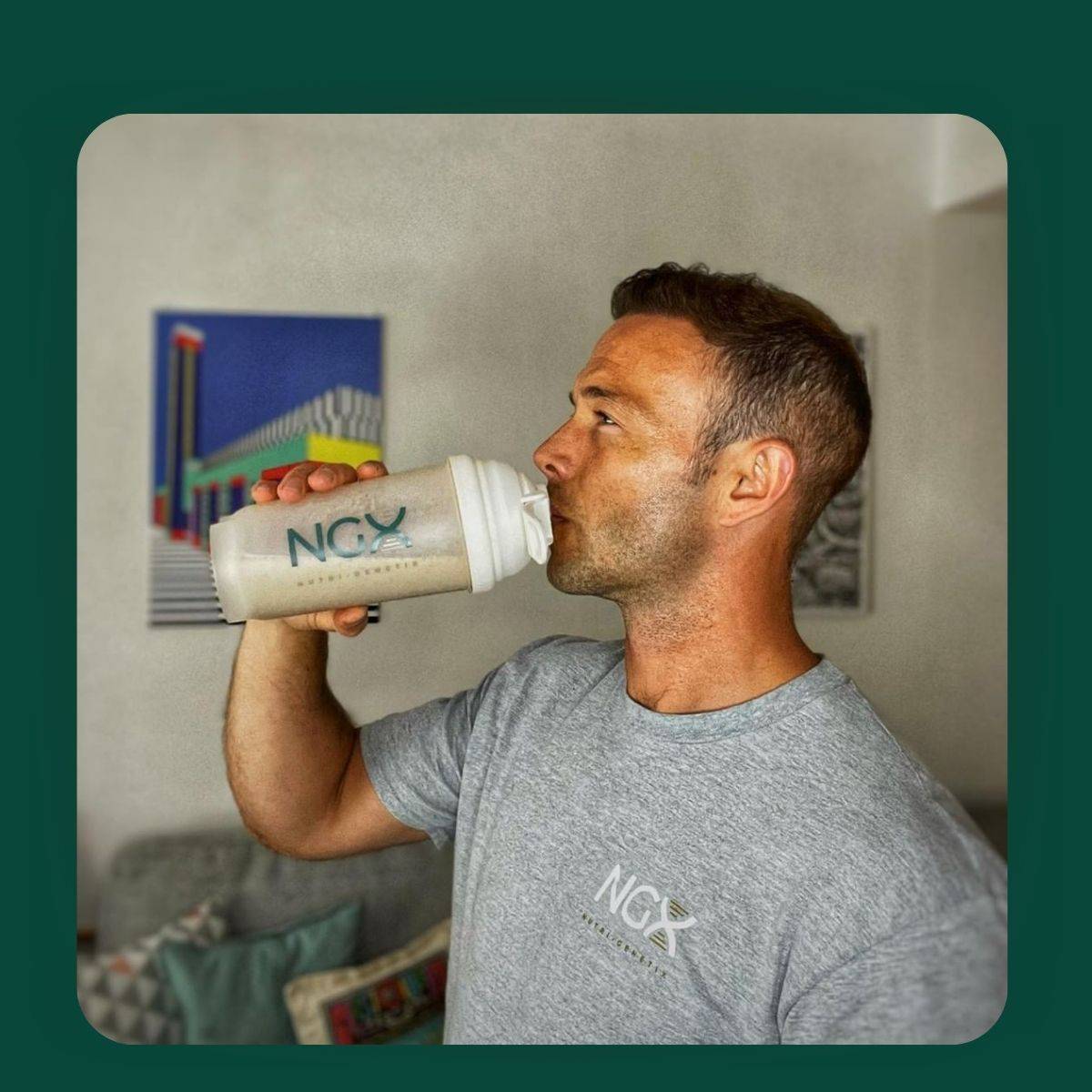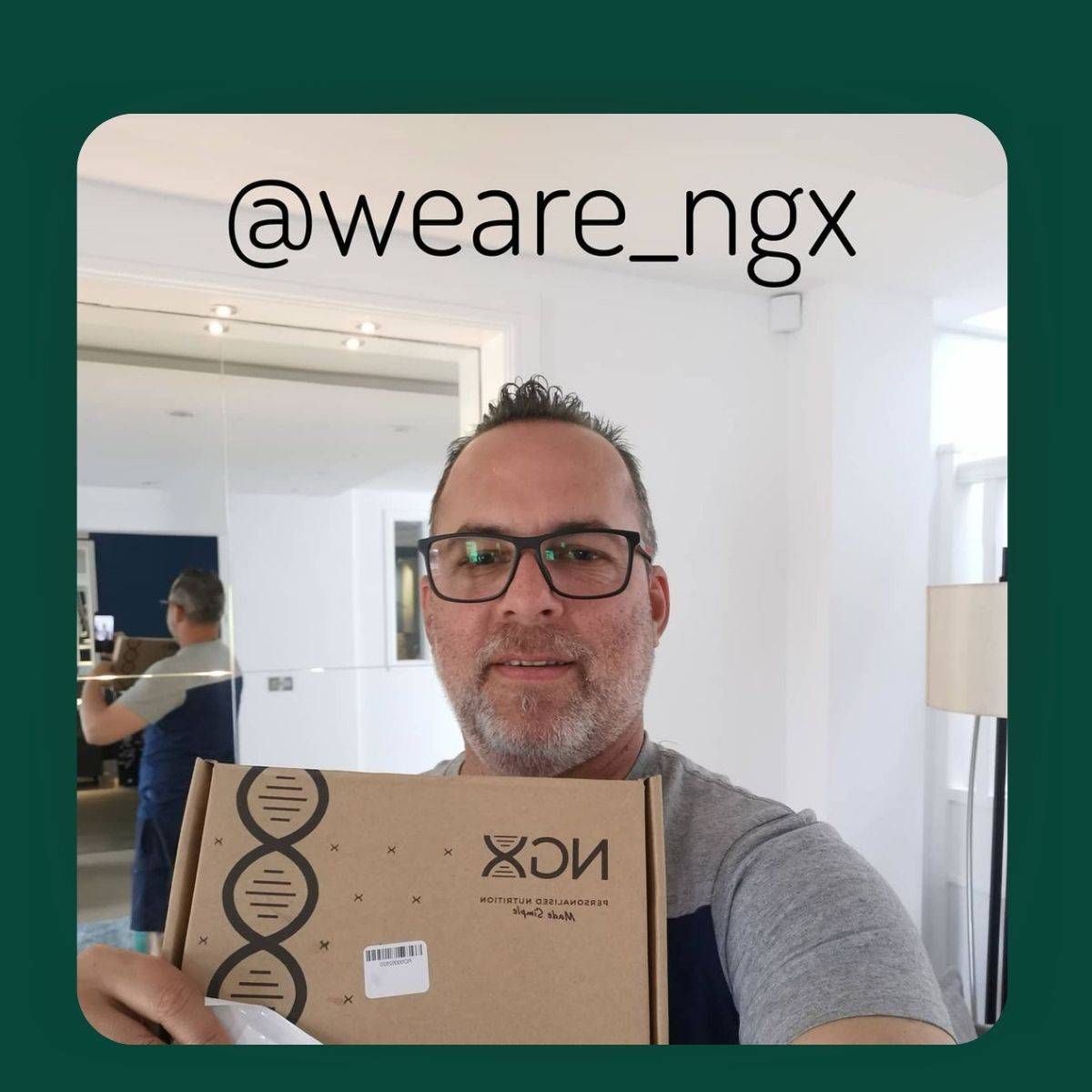 Over

100K

meals sold to our heroes!
Thousands of customers have already reaped the benefits of personalised nutrition!
From endurance athletes to ultra runners, and everything in-between, there is one thing they have in common, they strive for better.
The video includes testimonials from our pro athletes and heroes
  ✓ James: Ultra runner
  ✓ Yasmin: British record holder in power lifting
  ✓ Georgiana: Ballet bar fitness founder
  ✓ Keith: Wind surfer & Personal trainer
  ✓ Dashee: Endurance athlete
  ✓ Gordon: Performer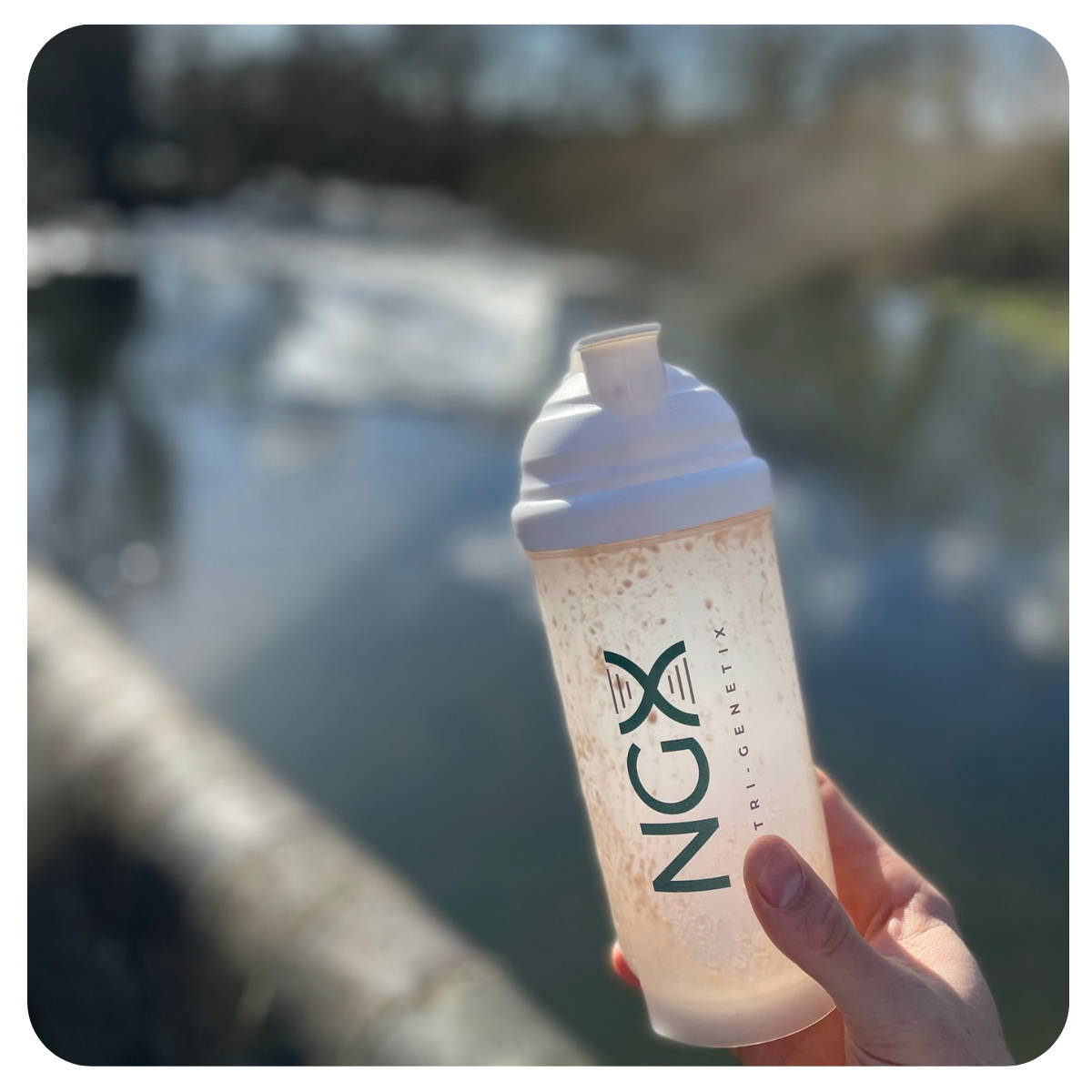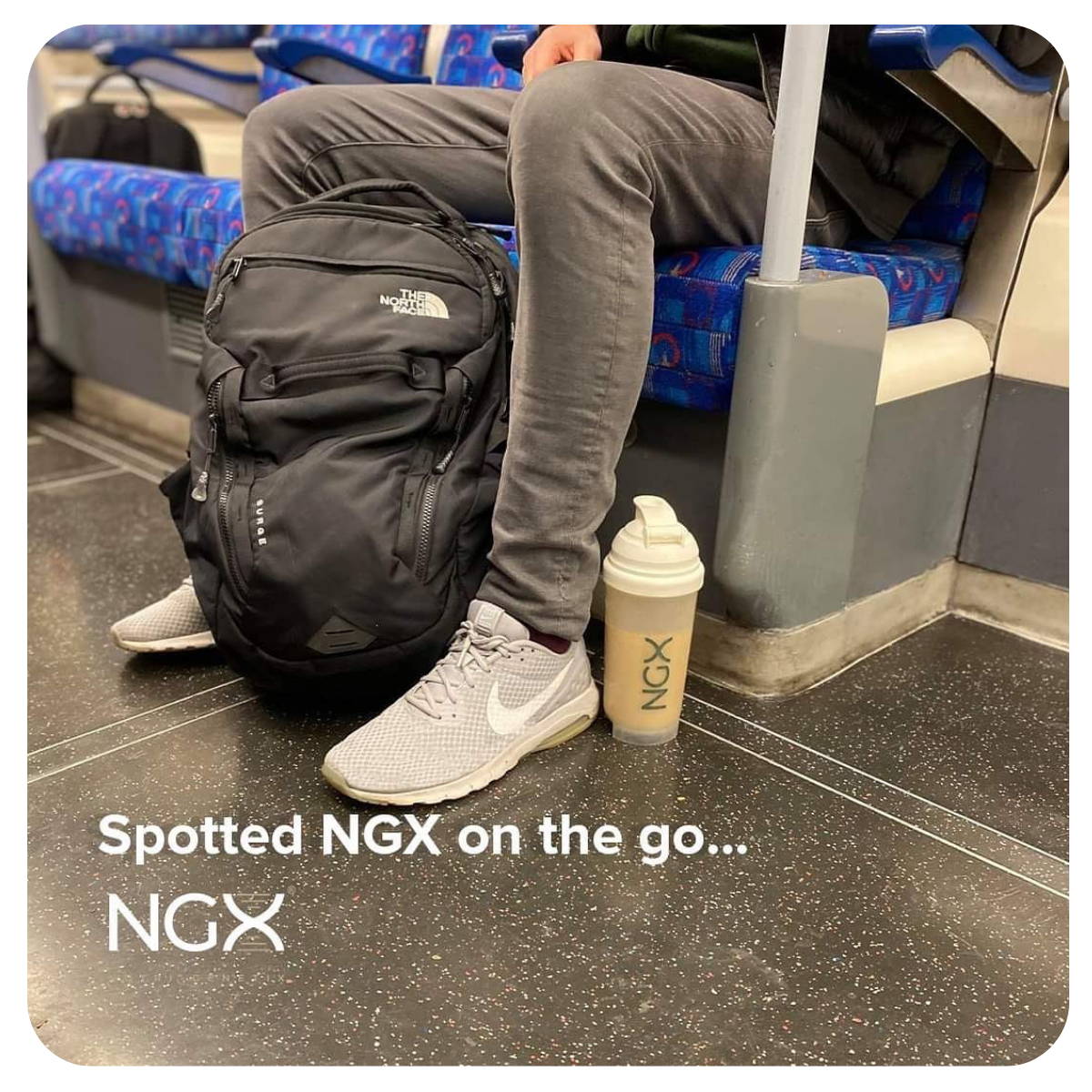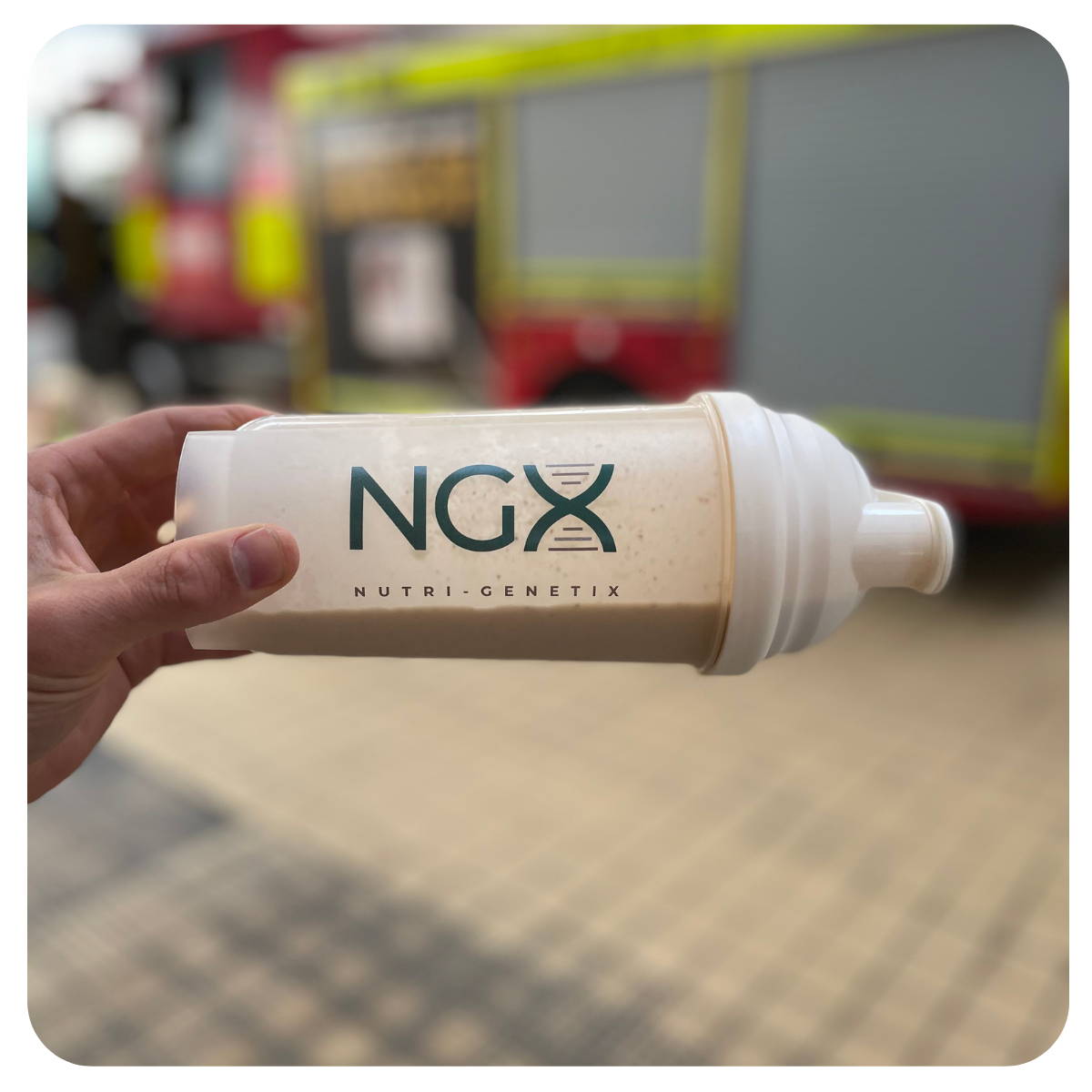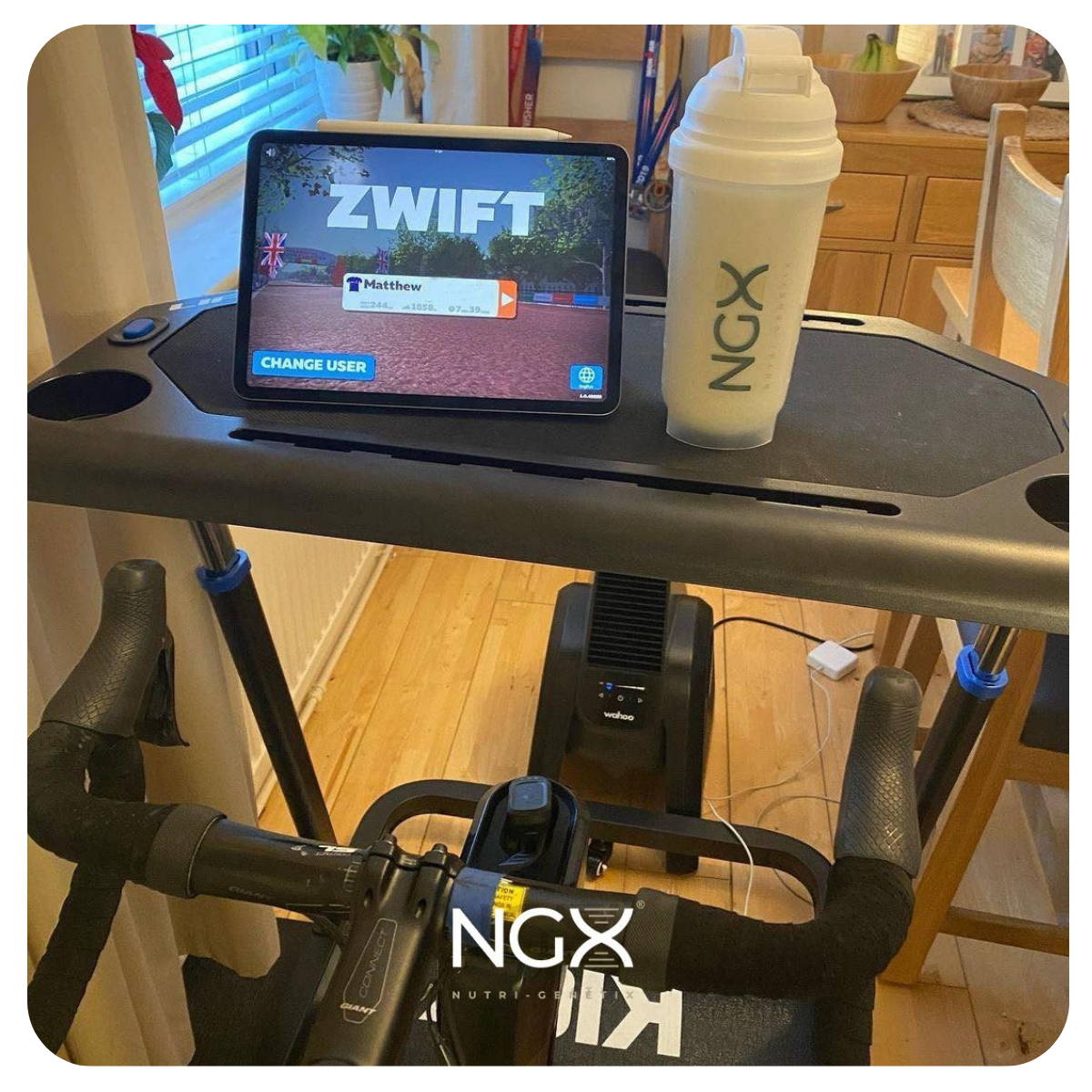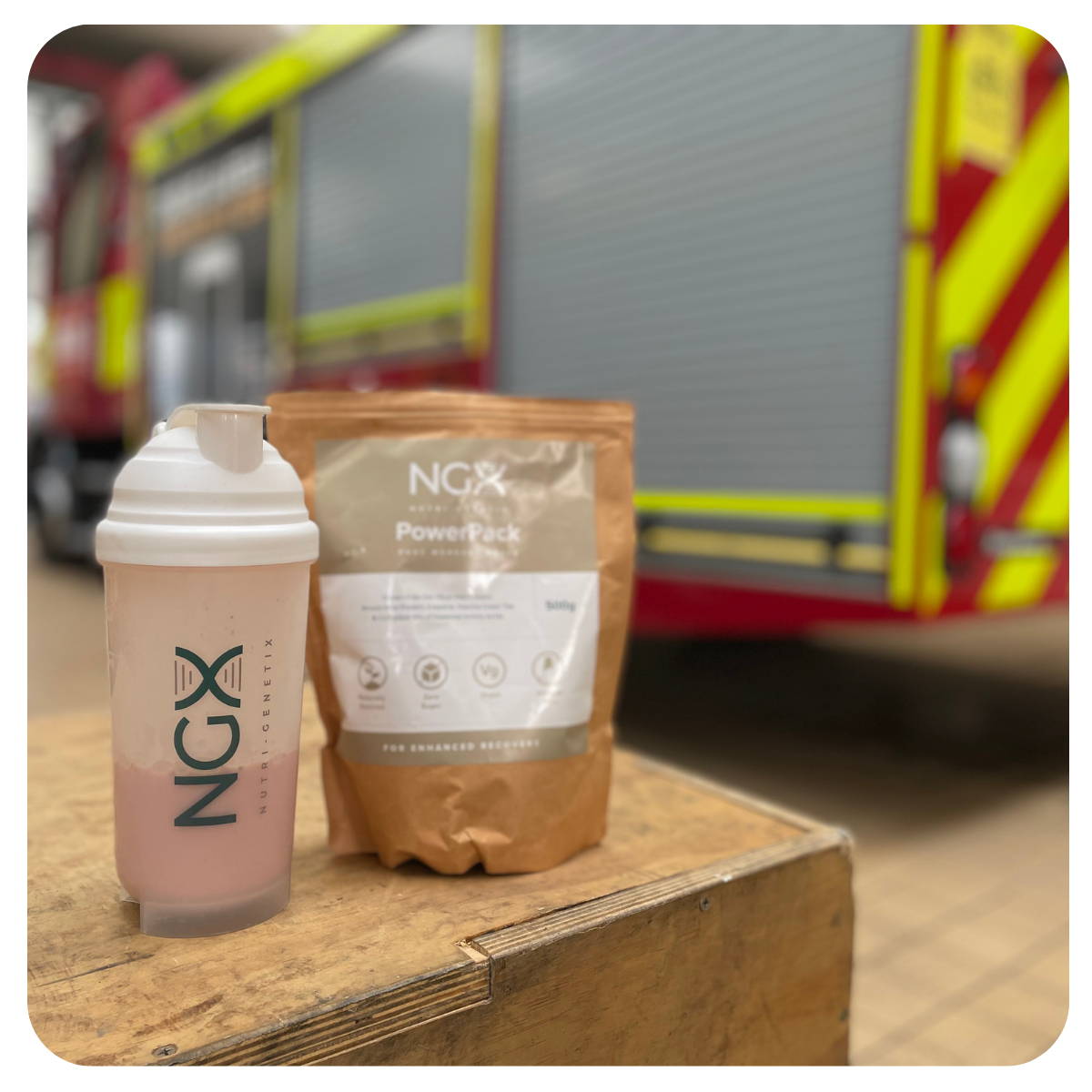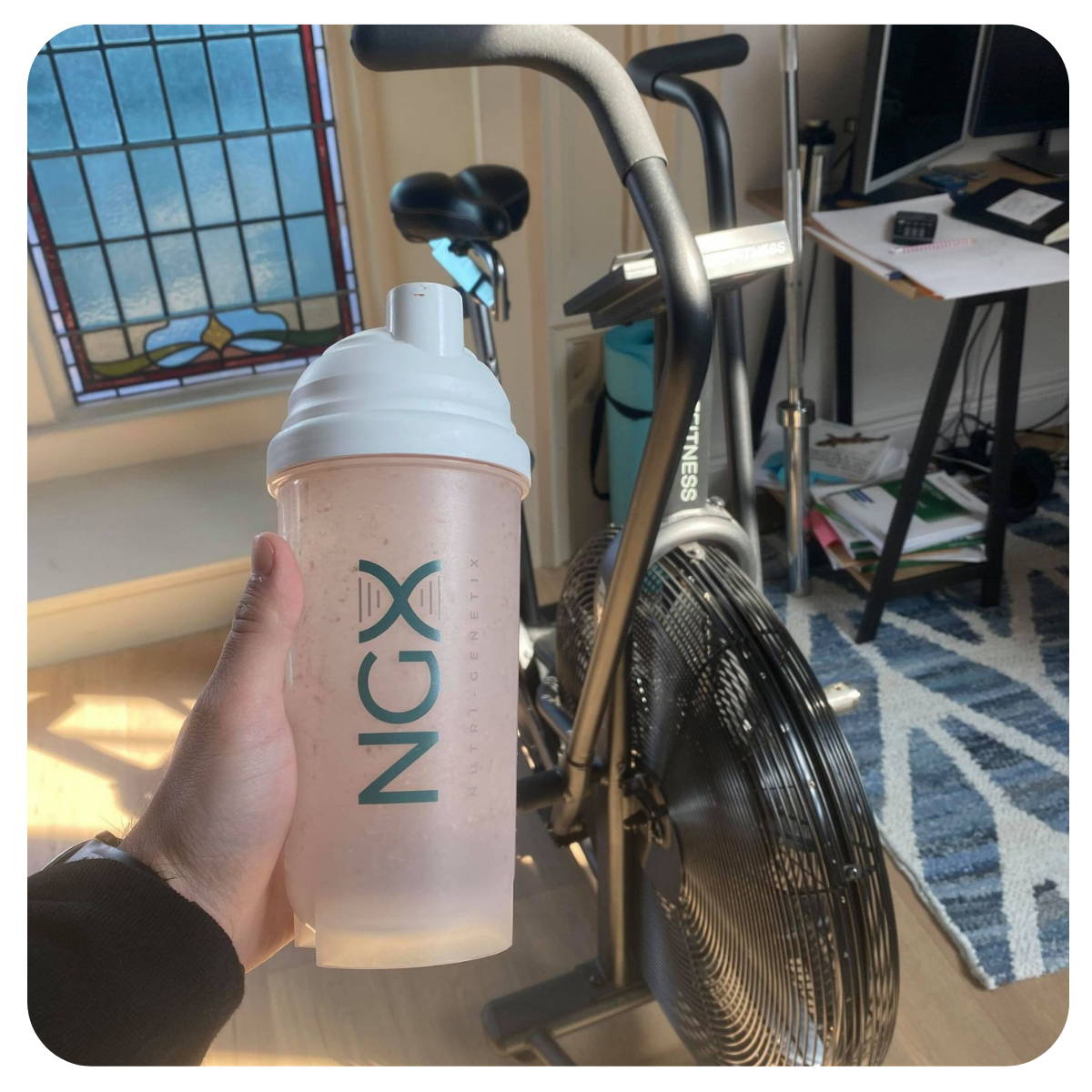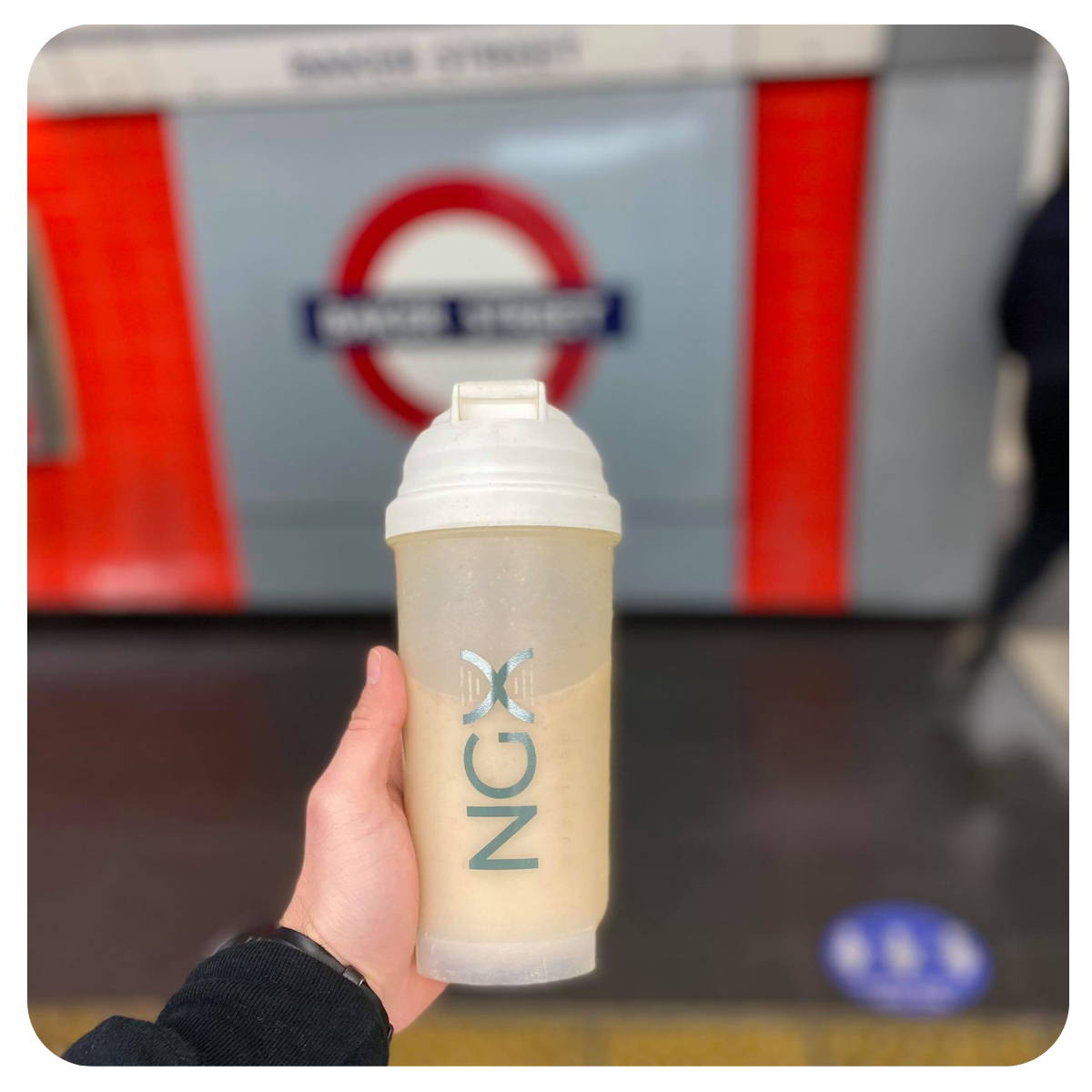 Start your personalised journey
DNA Nutrition Test & Report
Learn how your body processes nutrients with our simple, at home DNA test, delivered straight to your door.

Inside your report you'll gain insight into the following:
  ✓ Optimal diet type to improve muscle gain, and minimize fat gain.
  ✓ Carbohydrate and fat sensitivities
  ✓ Micronutrient needs - discover the vitamins and minerals you require to prevent plateaus.
  ✓  See how your personalised BodyFuel recipe will support your goals
  ✓  Caffeine sensitivity
  ✓  Lactose and gluten tolerance
Your 30-page Personal Nutrition Report follows 10-14 business days later. Once completed, you will be eligible to purchase BodyFuel - your personalised meal-shake.
Our 2 week starter pack includes the essentials you need to get started with Personalised Nutrition.
Our best value bundle includes:
  ✓  Your DNA Nutrition Test (Worth £99.99)
  ✓  30-page Personal Nutrition Report
  ✓  28x 35g meals of personalised BodyFuel (Worth £69.98)
  ✓  40x 5g delicious flavour boosting servings (Worth £14.99)
  ✓  NGX t-shirt (Worth £14.99)
  ✓  15 min consultation with a nutritionist (Worth £35)
  ✓  Shaker (Worth £4.99)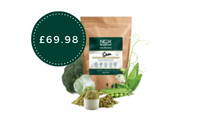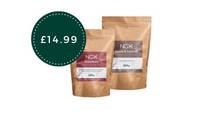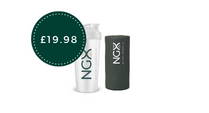 Choose your flavour and shirt size:
Related to your DNA Nutrition Test
How long does it take to get my results?
We will send you your results and personal nutrition report 10-14 days after we receive your DNA sample at the lab.
Do my results include a personalised meal plan?
Alas no, but your report will help you better plan your meals and provide instructions on how to incorporate the NGX BodyFuel nutrition shake into your daily routine. For more tips on how to take BodyFuel to help you achieve your goals check out our blog here.
Will my report tell me if I'm likely to be deficient in certain vitamins?
Yes indeed. Our DNA can have a significant impact on the way our body uses nutrients, such as how these vitamins and minerals are absorbed, transported, activated, and eliminated from the body. By analysing specific genes associated with the metabolism of a range of nutrients, we can tell you what your unique vitamin and mineral needs are, and therefore any potential deficiencies you might have. It might sound complicated, but we'll keep it simple when we send you your report.
Can I see a sample nutrition report?
Certainly. Check out a sample report. Your NGX report will help you discover how to unlock new levels of fitness, health and wellbeing. It includes your DNA results, personalised nutrition recommendations, carbohydrate and fat sensitivity, gluten and lactose tolerance, vitamin needs and much, much more.
Can I buy more than one DNA test on my account?
If you want to order for more than one person, then please message us using the chat function or email us at contact@nutri-genetix.com.
How do you send my results?
You will receive your results and personal nutrition report via the email you registered with us 10-14 days after we receive your DNA sample at the lab.
Will I need to take another DNA test in the future?
No, because your genes do not change over time. This means you can be sure that your personalised NGX BodyFuel blend will provide the exact nutrients your body needs to achieve your goals.
What genes do you test for?
To understand your unique nutritional requirements, our DNA Nutrition test analyses 28 of the most well researched genes relating to how we process and metabolise nutrients. These include the LCT and HLA genes, which can help us identify your tolerance of lactose and gluten, among other key reactions in the body. You can find out more about the genes we test for here.
Can I get further support after my DNA test?
You sure can. If you want to dive deeper into your results, you can book a free 15-minute consultation with one of our friendly nutritionists. Whether you want to understand your report in more detail, or have specific questions regarding your results, they can help. To book your consultation you will find a link inside your personal nutrition report.
Where do I register my barcode?
This bit is especially important. Please enter the correct barcode number from your swab via our site here. All the instructions are on the page there.
Can I post the 'Freepost Envelope' as it is?
You certainly can. Collect your sample using the cheek swab we sent you and place it back inside the RapidDri Pouch. Peel the sticky barcode label off and use it to seal the top of the pouch. Then place the pouch in the pre-paid Freepost NGX envelope, seal it and pop it into your nearest post box. You don't need to do anything else.
What do you do with my data?
At NGX we know that your personal and genetic information is incredibly sensitive so we treat it with the importance it deserves. We handle and process your data responsibly and do not share your personal data to any third parties that are not an essential part of our supply chain for providing genetically personalised products and services to you. Once your results have been generated, any sample is securely destroyed after three months. For more information, you can read our full privacy policy here.
Related to NGX BodyFuel and Flavour Boosts
Unfortunately we don't sell sample sizes, but we are so confident that you will love NGX that if after 30 days you are not satisfied, we will give you your money back. No questions asked.
What does genetically personalised mean?
It means your NGX BodyFuel is personalised just for you. The formula we create for you will have increased quantities of the essential nutrients your body needs, based on your unique genetic code. To read more about the benefits of genetically personalised nutrition, you can explore our blog here.
What are the main ingredients in BodyFuel?
The main ingredients in our signature BodyFuel shake are high quality, natural and sustainably sourced pea protein isolate, brown rice protein isolate, flaxseeds, vitamins and minerals – all personalised to your DNA.
It sure is. All NGX products are made from naturally sourced, vegan-friendly ingredients and contain no artificial sweeteners, flavours or colours. They are also free from soy, lactose, gluten and genetically modified organisms (GMO). We make NGX in the UK and, where possible, we always use ethical and sustainably sourced materials in our manufacturing processes.
Do the products contain sugar?
No. None of the NGX family of products contain added sugar, although SuperBerry does contain natural sugars. If you are trying to cut your sugar intake then you've come to the right place.
How big is your appetite? Our customers love NGX BodyFuel as it is a filling low-calorie, nutrient-dense shake that, unlike other products, won't have you reaching for the snack cupboard. BodyFuel is a great option if you are looking to reduce your body fat.
Is NGX BodyFuel flavoured?
NGX BodyFuel is unflavoured. Its neutral taste makes it perfect for blending with other ingredients to mix up delicious, nutrient-dense smoothies. For ways to take your NGX shake from good to great, check out our SuperBerry or Cacao-Coconut recipes on our blog here.
This all depends on your goals.
To develop a sculpted physique, we recommend taking 1 x 35g scoop of BodyFuel as a meal replacement in the morning, or alongside a light and healthy breakfast. For example, NGX is perfect in a smoothie.
To support your immune system and promote better health and overall wellbeing, we suggest taking your second 35g scoop of BodyFuel in place of another meal that you would normally have during the day.
To maximise your fat burning potential, we advise that you exercise on an empty stomach in the morning and take 1 x 35g scoop of BodyFuel after your workout to help you recover.
To improve your endurance and athletic performance, take 2 x 35g scoops of BodyFuel per day, one in the morning and one in the evening as part of your daily nutrition regimen.
Two 35g scoops of NGX BodyFuel contains, at a minimum, 100% or your daily nutrient reference intake (NRI – formerly Recommended Dietary Allowance) as defined by the European Food Safety Authority.
Can I take NGX as both a supplement and meal replacement?
Yes you can. NGX BodyFuel can be taken as a meal replacement shake if you are looking cut body fat, or as a low calorie, nutrient dense supplement to complement a healthy diet. For the best results, we recommend you take 2 x 35g scoops of NGX BodyFuel per day to hit your personal nutrition requirements. For optimal nutrient absorption, we recommend a single scoop of NGX in the morning and a single scoop in the afternoon or evening.
Can NGX BodyFuel be used in smoothies and baking?
Yes – and we'd love to see what recipes you come up with. Although we don't recommend freezing BodyFuel, it can be used in lots of other ways, from blending it up into smoothies to baking it into brownies. For recipe ideas, check out our blog here. To share your creations, tag @weare_ngx on Instagram or visit our feed here
Will NGX BodyFuel help with nutrient deficiencies?
Absolutely. Your NGX BodyFuel contains 30 essential micronutrients at quantities designed to cater for your daily nutritional needs. Two 35g scoops of BodyFuel contains, at a minimum, 100% or your daily nutrient reference intake (NRI – formerly RDA) as defined by the European Food Safety Authority. The exact quantity of micronutrients in your shake will vary according to your unique requirements and the specific blend of BodyFuel we create for you.
Does my BodyFuel formula change if my goal changes?
No, but changes to your goal may change how often you take your BodyFuel. All the instructions will be included with your report. Your blend of NGX BodyFuel is personalised according to your unique genetic profile, so you can be sure you're receiving the quantities of nutrients you need to help crush your goals.
How long does it take to see the benefits of NGX?
Most people can expect to start seeing results after 2-3 weeks, with the best results seen after 10-12 weeks. However, this all depends on your existing level of fitness and nutrition, and of course your personal expectations.
The benefits of achieving optimal levels of the essential micronutrients in your diet by using NGX may range from improved energy, focus and concentration to healthier skin, hair, and nails.
If taken alongside a structured exercise programme, the added benefits can include improved fitness, strength, muscle definition, athletic performance and even reduced risk of injury.
You bet. Studies show that the vitamins C, E, A, K, and B complex all help improve skin health and appearance. Again, you'll find all of these vitamins, tailored to your specific needs, in your personalised NGX BodyFuel. However, if you're concerned about a particular skin issue, we'd recommend you speak to your GP for further advice.
If deficiency in nutrients is disturbing your sleep it could help. Some studies have shown an association between vitamins and other sleep disorders. Insufficiency in vitamin C, iron, magnesium, vitamin B12, vitamin D, calcium and omega-3s have all been associated with poor sleep quality, and are all covered in your personalised blend of NGX BodyFuel.
Can I take NGX if I have a thyroid problem?
If you are worried you have a thyroid problem we'd always recommend you seek advice from your GP first. However, research has shown that micronutrients selenium, iodine and zinc can help to support natural thyroid function – all of which you'll find in your personalised blend of NGX BodyFuel.
Can I take NGX products if I have IBS?
Yes you can. We have taken great care to ensure our products are low in FODMAPs, which means they are suitable for people with irritable bowel syndrome.
FODMAP stands for fermentable oligosaccharides, disaccharides, monosaccharides and polyols. They are a collection of short-chain carbohydrates, or sugars, that are not absorbed properly in the gut. They can trigger digestive distress in some people, especially those with IBS.
Many people with IBS are concerned about pea protein because peas can be high in FODMAPs. However, while the hero ingredient in NGX BodyFuel is pea protein isolate, this contains virtually no FODMAPs, yet has the benefit of a high protein content (up to 90% protein by dry weight). BodyFuel also includes brown rice protein isolate, which is also considered low in FODMAPs.
One other ingredient in our shake to keep an eye on is flaxseed, also known as linseed, which is considered low in FODMAPs in 1 tbsp servings. One 35g serving of NGX BodyFuel provides you with less than 1 tbsp of flaxseeds. Larger serving sizes are considered high in FODMAPs, so if you suffer from IBS, make sure you only take your recommended serving of BodyFuel per day.
What do the Flavour Boosts taste like? 

SuperBerry is bursting with summer berry flavours and adds a real zing to your personalised shake. Cacao and Coconut is rich, smooth and amazingly chocolaty.