NGX Blog
Personalised NGX BodyFuel vs Huel Black
by NGX on May 17, 2022
NGX vs Huel - which one is better suited to you?
This is a guide to help you make the best decision between choosing personalised NGX BodyFuel or Huel Black. In this review, you will find information on the core features and benefits of each product.
Let's start with the basics.
Both BodyFuel and Huel Black are high protein, nutritionally 'complete' food powders. This means that both products contain protein, fats, carbohydrates and all your essential vitamins and minerals – that is, all of the nutrients your body requires to work efficiently on a daily basis.
Both products are vegan and based on ingredients such as brown rice and pea isolate. So both contain all 9 essential amino acids, including branched chain amino acids (BCAAs) - the essentials for building and repairing muscle. 
Both are gluten free and both contain zero artificial sweeteners. Oh, and both contain those all-important nutrition powerhouses - phytonutrients. They are both shakes that you can take throughout the day, either as a meal or snack replacement. 
So if you are looking for a lean meal supplement to help you build muscle or lose body fat, you can look to either NGX or Huel. 
But what are the major differences and importantly, which one will deliver better results for you? Let's find out…
Comparison 1: NGX BodyFuel is personalised to you. Huel is "one size fits all"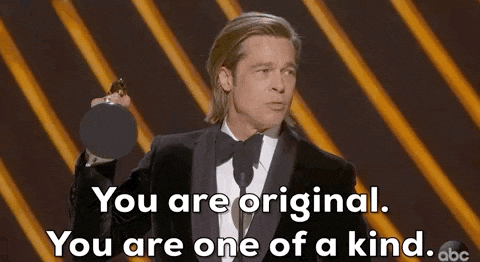 Everyone is unique and has unique nutrition requirements. 
 Huel Black is based on average 'Nutrient Reference Values' (NRV) and generic population averages. This advice has been set out by governments and is geared toward the general population (1). 
You are not a population.
These generic guidelines are often said to be outdated and are not designed for individual optimisation. NRV guidelines simply prevent deficiencies, and do not focus on individual optimisation. 
 NGX uses cutting-edge science and DNA sequencing technology to personalise the ratio of nutrients to meet your individual needs. The levels of vitamins and minerals in your BodyFuel can range between 100%-1500% of the 'NRVs' for each nutrient, depending on your needs. 
 The levels of nutrients are much lower in Huel Black. One serving of Huel fails to provide 100% of the NRV for not even one of their 26 vitamins and minerals in one shake. 
 NGX BodyFuel delivers truly personalised nutrition, tailored to provide 100% of your unique nutritional needs. This means BodyFuel may contain 15x more than the NRV or Huel Black for any one nutrient.
Comparison 2: NGX BodyFuel is a leaner 35g meal, Huel is 90g
Each BodyFuel meal is 35g in size compared with Huel's 90g - and delivers up to 140 calories vs 400 calories, respectively.
The result? BodyFuel is more suited to achieving a lean, strong and well-defined physique.  BodyFuel delivers a higher ratio of protein and a lower ratio of fats and carbs, making it a leaner, lower-calorie product than Huel Black. 
And if you do want to add more carbs or fats, simply add in your desired amount of chosen ingredient add-ins.
Huel recommends 5 shakes per day to ensure you're getting all your nutrition covered.
You can also optimise your nutrition in two meals per day versus Huel's five. In terms of cost alone, your total spend on Huel per day would be £8.40 - compared with £4.14 with NGX. 
Besides, no-one wants to drink five shakes per day, do they?
Even if you were to have five shakes per day, Huel Black does not provide you with your unique optimal nutrition needs, only the 'NRV' levels.
NGX gives you the flexibility to enjoy other meals alongside two light shakes per day, whilst still knowing that your vitamin and mineral needs are totally covered. Perfect for those who want to consume less volume per serving and less powdered meals per day. 
"To say I notice a difference in my health is an understatement. I haven't looked back since. My health and energy levels have improved out of all recognition." - Martin.
Comparison 3: Taste, texture and flexibility
According to customer reviews, NGX BodyFuel has a smooth, natural taste whilst Huel is grittier, chalkier and doesn't blend as well. It goes without saying that everyone's taste buds and preferences differ - so we'll let you make up your own mind on this one!
NGX has no fillers or binders whereas Huel uses Guar Gum and Xanthan Gum as thickeners. At NGX, we only use the highest quality, non-synthetic ingredients which provide the best possible taste experience. Depending on your preferences for consistency, BodyFuel allows more flexibility than Huel as you have the option to add ingredients to create a consistency and flavour-mix of your choosing.
 Speaking of flavours, Huel comes pre-flavoured whereas BodyFuel allows you to be creative and flexible in your flavour add-ins. With NGX, you can truly be an alchemist mixing in your own flavours to match your preferred taste and texture. Alternatively, you can choose from our very popular Cacao and Coconut or SuperBerry flavour add-ins. 
BodyFuel is also much lighter on your digestion when taken as breakfast before a morning workout or late in the evening before bed (the optimal time for maximising muscle growth according to research). 
Unlike Huel, BodyFuel has a very low ratio of carbohydrates - making it suitable for those following a keto diet (our DNA Nutrition Test will give insight on if you would be suitable for this high fat/low carb diet - and many more insights).
Both Huel Black and BodyFuel are suitable for a low FODMAP diet (a diet low in different types of carbs to help relieve IBS symptoms) but BodyFuel also has a higher ratio of fibre from flax seeds - providing a dual benefit of both improved digestion and gut health.
 "The product itself mixes really well and tastes great (I consider myself picky). I have tried a few vegan shakes in the past and it's like drinking soil whereas this has a great natural, satisfying taste and you can tell there are no additives etc." - John
"I was worried about the texture and taste of the personalised shake having tried numerous other shakes. I have been very pleasantly surprised - not grainy at all and the cacao-coconut flavouring is great." - Wendy
Comparison 4: Quality over quantity
NGX BodyFuel is £2.07 per meal and Huel Black is £1.68. Whilst Huel Black wins here, there is a lot of background work that goes into formulating your NGX BodyFuel - necessitating the slightly higher price-point.
Our team of expert scientists first work to analyse your DNA sample and create your 30-page nutrition report. From this, our nutritionists determine your personalised product formula to ensure levels of nutrients are increased to provide you with the most optimal nutrition, for you. We also increase the nutrient levels to suit your needs from high quality sources - which may be up to 40x what you get in Huel.
In our new and improved formulation, we have added the very best nutrient forms with the highest bioavailability (absorption) levels. We have also recently added five incredible superfoods to our formula: 
Haskapa

berry

Spinach powder

Spirulina powder

Chlorella powder 
BodyFuel is almost zero sugar at just 0.2g natural sugar per scoop - compared with 4.4g in Huel Black. This is important for those following a low sugar diet and those on any weight loss plan. Salt content is almost double in Huel per serve at 0.78g compared with 0.4g in BodyFuel. When looking at taking multiple shakes per day, it is important to pay attention to these levels as it is an all-too-easy way to consume added sugar and salt in the diet.
NGX also uses flaxseed as a source of Omega 3 and PUFAs. Huel has a mix of Omega 3 and 6. Research shows that most of us already consume too much Omega 6.
Comparison 5: Runner's World 'Best In Test' Award
But you don't just have to take our word for it. NGX was recently awarded 'Best In Test' for athletes by Runner's World, ahead of Huel and other brands.
 A summary of NGX BodyFuel vs Huel Black
✅ NGX is a personalised formula to meet your needs. Huel is one size fits all.
✅ At 35g per meal, NGX is a leaner serving size than Huel's 90g, making it more ideal for use as a light breakfast or afternoon snack, and for mixing with smoothies. Plus you only need 2 meals per day vs Huel's 5!
✅ NGX adds no thickeners or binders. Huel adds both Guar Gum, Xanthan Gum.Plus BodyFuel is almost zero sugar and low in salt, whereas Huel levels are more than double.
✅NGX BodyFuel sources nutrients from premium, high quality ingredients and includes the likes of haskap berry, spinach, barley grass and chlorella powder. 
✅NGX was votes Best in Test by Runner's World (along with several other awards), beating off competition from the likes of Huel
🥦🍀Ingredients of NGX BodyFuel: Vegan Protein Blend (Pea Protein, Brown Rice Protein), Flaxseed Powder, Personalised Vitamin, Mineral, Antioxidant Blend (based on your DNA results), Plant-based Zero Carb Natural Sweetener (as Steviol Glycosides from Stevia), Spirulina Powder, Chlorella Powder, Barley Grass Powder, Spinach Powder, Haskap Powder
🥦🍀Ingredients of Huel Black Unflavoured: Pea Protein, Ground Flaxseed, Brown Rice Protein, Tapioca Starch, Sunflower Oil Powder, Micronutrient Blend*, Medium-Chain Triglyceride Powder (from Coconut), Stabiliser: Xanthan Gum, Green Tea Extract Powder, Kombucha Tea Powder, Bacillus Coagulans MTCC5856.
So why not put it to the test yourself and find out what personalised nutrition can do for you and your fitness goals. Take a look here to find out more about what our BodyFuel is all about. Any questions? Check out our FAQs or drop us a line - we'd love to hear from you. 
References
(1) https://www.hsis.org/did-you-know/what-is-an-nrv-and-why-is-it-important/